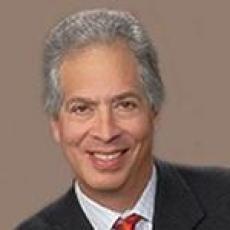 Lawrence N. Gray, MD
100 Griffin Road, Suite B,
Portsmouth, Nh, 03801
United States
Phone: 603-431-8819
Fax: 603-427-2540
About Dr. Lawrence N. Gray, MD
Integrity, Ability, Experience. Choose your plastic surgeon well. Dr. Lawrence Gray, practicing since 1985, is the innovator of Breast Reduction Using Liposuction, a scarless procedure. Dr. Gray has given academic presentations to national plastic surgery conferences and is published in the May 98 issue of Aesthetic Plastic Surgery. Allure magazine reported on Gray in their April 98 issue. He serves as chairman of the guidelines committee for the Lipoplasty Society of North America and as a clinical investigator of saline and silicone breast implants.
Strongly committed to continuing his professional education, Dr. Gray spends about four weeks a year attending conferences and studying the newest techniques by respected plastic surgeons from all over the world.
About Dr. Lawrence N. Gray, MD
Expertise: Dr. Gray provides the skill and artistry of a nationally recognized surgeon, the strength and safety of an AAAASF certified private facility and the personal attention and meticulous state-of-the-art care you need. Full services include breast augmentation, breast reduction using liposuction, liposuction/ body contouring, laser surgery, facial surgery, chemical and blue peels, Alloderm lip enhancement, The Obagi Skin Health program, and Aesthetician Services.
Micropigmentation
Mircrodermabrasion
Laser Hair Removal
Fat Injection
Injectables
Chemical Peel Deep
Chemical Peel Light
Nose Reshaping
Lip Augmentation
Forehead Lift
Facial Implants
Facelift
Eyelid Surgery
Ear Surgery
Cheek Augmentation
Chin Augmentation
Tummy Tuck
Liposuction
Post-Bariatric
Male Breast Reduction
Breast Reduction
Breast Lift