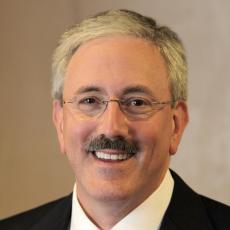 James Romanelli, MD, FACS
110 E. Main Street, Suite 6,
Huntington, Ny, 11743
United States
Phone: 631-424-3600
Fax: 631-424-2963
About Dr. James Romanelli, MD, FACS
Plastic surgery isnt about the procedures, its about you. Thats why my first priority is to listen…to uncover and understand your hopes and needs. As a result, I'm able to shape the procedure to fit your ideals. My goal is to bring technical skill, artistic sensibility and experience together for you-so that when you look in the mirror, you cant help but smile at the image you see. Plastic surgery can make all the difference–not only in how you look–but also in how you feel.
About Dr. James Romanelli, MD, FACS
Dr. Romanelli specializes in:
Cosmetic Surgery: Facial procedures include: Facelift, Eyelid Lift, and Endoscopic Browlifts, as well as Rhinoplasty and Chin Implants
Also, Breast Augmentation, Breast Lift, Tummy Tuck, Liposuction, including Power Assisted Liposuction, Fat Transfer.
We also perform Reconstruction of the Breast and Breast Reduction Surgery.
Facial Implants
Facelift
Eyelid Surgery
Ear Surgery
Cheek Augmentation
Chin Augmentation
Tummy Tuck
Liposuction
Post-Bariatric
Male Breast Reduction
Breast Reduction
Breast Lift
Breast Augmentation
Hair Transplantation
Lip Augmentation
Nose Reshaping
Chemical Peel Light
Chemical Peel Deep
Injectables
Fat Injection
Laser Hair Removal
Mircrodermabrasion
Micropigmentation