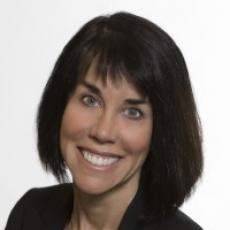 Kathleen A. Waldorf, MD
9775 S.W. Wilshire Street,
Suite 200, Portland, Or, 97225,
United States
Phone: 503-646-0101
Fax: 503-350-1420
About Dr. Kathleen A. Waldorf, MD
The most important part of any successful practice is a satisfied patient. My staff and I will make every effort to make your visit comfortable and informative. We strive to be educated about the latest information and technology available to our patients. Our main concern is that our patients are completely satisfied with their results. We believe that the purpose of our endeavors is to build a satisfying, long-term relationship with our patients, and blend this association with the many opportunities we offer patients for realizing their goals.
I have been in private practice in Portland, Oregon since 1993. During this time I have built a strong referral network with local area physicians and surgeons. This helps to provide a continuum of care that is instrumental in the successful treatment of my patients.
About Dr. Kathleen A. Waldorf, MD
Dr. Waldorf specializes in a wide range of procedures, while continuing to educate herself of the latest developments in Plastic Surgery (she is currently participating in two clinical studies that are attempting to determine the safety and efficacy of saline and silicone gel filled breast implants in women undergoing breast enhancement and/or breast reconstruction). Dr. Waldorf is an active member of the Cleft Palate Team at Legacy Emanuel Children's Hospital and St. Vincent's, serving to surgically correct cleft lip and palate deformities.
Post-Bariatric
Tummy Tuck
Facial Implants
Forehead Lift
Hair Transplantation
Lip Augmentation
Breast Augmentation
Breast Lift
Breast Reduction
Male Breast Reduction
Nose Reshaping
Cheek Augmentation
Chin Augmentation
Ear Surgery
Eyelid Surgery
Facelift
Chemical Peel Deep
Chemical Peel Light
Fat Injection
Injectables
Laser Hair Removal
Micropigmentation
Mircrodermabrasion