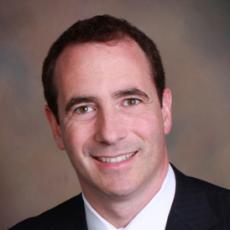 Jeffrey J. Roth, MD
9280 W. Sunset Road, Suite 236,
Las Vegas, Nv, 89148
United States
Phone: 702-450-0777
Fax: 702-891-0796
About Dr. Jeffrey J. Roth, MD
Dr. Roth's philosophy regarding his patients and practice can be summed up in three words Superior Patient Care.
He is committed to providing state of the art, compassionate care and an outstanding overall experience. He has hand picked my staff to ensure your experience will be as comfortable as possible, while attempting to achieve the highest standards of service and safety. During the consultation, Dr.
Roth will listen to you evaluate your needs and presentthe best options to help you achieve you goal.
Dr. Roth communicates with every patient as if they were a member of his own family seeking advice. Questions are absolutely encouraged. Then, together, we can decide on a plan to achieve your goals. Dr. Roth has found this partnership with his patients helps in achieving the best results. Moreover he is determined to have a practice that you would be proud to send your family and friends.
About Dr. Jeffrey J. Roth, MD
Dr. Roth's practice, Las Vegas Plastic Surgery, is a patient oriented Cosmetic surgery practice established in Las Vegas, Nevada. We offer all types of cosmetic surgery as well as skin care, fillers and injectables to help achieve all of you cosmetic goals.
Liposuction
Lower Body Lift
Post-Bariatric
Tummy Tuck
Body Contouring
Forehead Lift
Lip Augmentation
Breast Augmentation
Breast Implants
Breast Lift
Breast Reduction
Male Breast Reduction
Nose Reshaping
Cheek Augmentation
Chin Augmentation
Ear Surgery
Eyelid Surgery
Facelift
Facial Implants
Chemical Peel Deep
Chemical Peel Light
Fat Injection
Injectables
Mircrodermabrasion