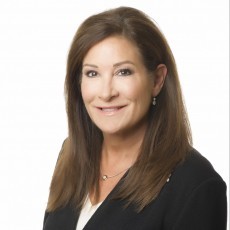 Laurie A. Casas, MD, FACS
2050 Pfingsten Road, Suite 270,
Glenview, Il, 60026
United States
Casas Aesthetic Plastic Surgery & Medispa,
799 Central Avenue, Suite 260,
Highland Park, Il, 60035
United States
Phone: 847-657-6884
Fax: 847-657-6552
About Dr. Laurie A. Casas, MD, FACS
As an academic cosmetic plastic surgeon, Dr. Casas is committed to excellence. Her holistic approach to patient care reflects her acute attention and detailed concern for her patients surgical results as well as the patients well-being.
Dr. Casas has long believed that a beautiful person is one who feels good about oneself. In todays society, looking your best can have a tremendous effect on confidence, both personally and professionally. With the myriad of advancements in plastic surgery today, there are many new procedures available for anyone interested in enhancing ones physical appearance. It is her belief that, when performed for the right reasons, cosmetic surgery is a positive, healthy life-changing event. In 1990, she developed a hospital-based cosmetic surgery program at Glenbrook Hospital, Evanston Northwestern Healthcare Hospital, which has been named one of the top 100 Hospitals in the United States for six consecutive years.
Patients from all over the world have consulted Dr. Casas, each of whom have individual needs and ideas. One of the hallmarks of Dr. Casas approach is in considering the individual – the facial features, body structure, ones profession and lifestyle, ones age and ones definition of beauty. For that reason, she really listens to a patients concerns and desires. She combines the patients desires with her extensive experience to develop a strategic surgical, and often non-surgical plan to achieve the patients goals. She devotes a tremendous amount of time and attention to her patients, both pre and post-operatively. Preparation for surgery involves vitamins, nutrition counseling and education aimed at preparing the patient for surgery and keeping them fully informed.
Post-operative care involves frequent follow-ups, massage therapy and continued vitamin and nutrition therapy and an individualized return to exercise program. In effect, a patient is her "partner" in the exciting journey to an enhanced image. Each patient is unique. Her intense and focused approach simultaneously instills confidence and soothes each patient since they realize that they will not be "cookie-cuttered" into a mold that might not be desirable to all. She believes that for most, there is either a surgical or a non-surgical solution to the aesthetic "problem". Her goal is to help the patients reach their own goals!
About Dr. Laurie A. Casas, MD, FACS
Dr. Casas specializes in cosmetic facial, breast and body sculpting surgery. These include endoscopic and open:
Abdominoplasty (Tummy Tuck)
Breast Augmentation
Breast Lift
Cosmetic Breast Reduction
Male Breast Reduction
Eyelid Surgery
Facelift
Forehead Lift
Liposuction
Neck Lift
Nose Sculpting
Otoplasty
Thigh Lift
Botox
Sculptra
Anti-aging Non-surgical Procedures
Chemical Peel
Dermabrasion
Dysport
Juvederm
Laser
Latisse
Radiesse
Restylane
Perlane
Non invasive Fat Reduction –
CoolSculpting
Fat Reduction andTightening –Smart Lipo
Cellulite reduction –
Cellulaze
Post-Bariatric
Tummy Tuck
Body Contouring
Facial Implants
Forehead Lift
Hair Transplantation
Lip Augmentation
Breast Augmentation
Breast Implants
Breast Lift
Breast Reduction
Male Breast Reduction
Nose Reshaping
Cheek Augmentation
Chin Augmentation
Ear Surgery
Eyelid Surgery
Facelift
Chemical Peel Deep
Chemical Peel Light
Fat Injection
Injectables
Laser Hair Removal
Micropigmentation
Mircrodermabrasion