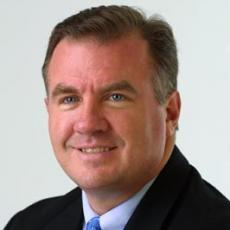 Kevin B. Bounds, MD
1815 Colonial Medical Ct.,
Virginia Beach, Va, 23454-6126,
United States
Phone: 757-496-7373
Fax: 757-496-7336
About Dr. Kevin B. Bounds, MD
Dr Bounds works closely with each patient to develop a comprehensive plan of treatment that is unique to the individual and he is passionate about helping you achieve the natural look you desire after your procedure.We endeavor to ensure the utmost in professional quality and expertise. The physical and emotional needs of our patients are our top priority. Dr. Bounds' extensive knowledge and over 28 years experience ensures you that you're under the care of a top plastic surgeon. That is why we invite you to our office for a consultation.
About Dr. Kevin B. Bounds, MD
Dr. Bounds performs various types of breast surgery, augmentations, lifts, implants, and reductions. He is skilled in all types of body surgery including liposuction or body sculpting and abdominoplasty (tummy tucks). Facial aging is minimized through procedures such as eye lifts (blepharoplasty) and facelifts. All surgeries are performed by Dr. Bounds and a licensed Anesthesiologist (physician) provides sedation.
Dr. Bounds endeavors to ensure that whatever procedure you are contemplating your needs and expectations are met in a comfortable and professional atmosphere.
Liposuction
Lower Body Lift
Post-Bariatric
Tummy Tuck
Body Contouring
Facial Implants
Forehead Lift
Hair Transplantation
Lip Augmentation
Breast Augmentation
Breast Implants
Breast Lift
Breast Reduction
Male Breast Reduction
Arm Lift
Non-Surgical Fat Reduction
Nose Reshaping
Cheek Augmentation
Chin Augmentation
Ear Surgery
Eyelid Surgery
Facelift
Chemical Peel Deep
Non-surgical skin tightening
Chemical Peel Light
Fat Injection
Injectables
Laser Hair Removal
Micropigmentation
Mircrodermabrasion
Skin Resurfacing