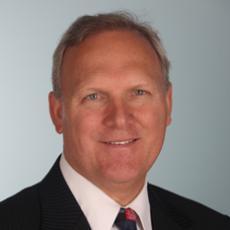 Karl B. Hiatt, MD
4540 E. Baseline Road,
Suite 117, Mesa, Az, 85206
United States
Phone: 480-844-1410
Fax: 480-844-2723
About Dr. Karl B. Hiatt, MD
Once you have come to the conclusion to have plastic surgery, the most vital decision you make will be the surgeon you choose. Finding a well trained, competent, and experienced plastic surgeon to perform the procedure, is critical to achieving your desired goals. Arizona's Dr. Hiatt is an active member of the American Society of Plastic Surgeons, whose members are certified in the specialty of Plastic Surgery, by the American Board of Plastic Surgery, and are dedicated to the highest standards of patient welfare and surgical excellence.
Since 1990, Dr. Hiatt has specialized as a plastic surgeon, performing the majority of today's most requested cosmetic surgery procedures. Dr. Hiatts cosmetic surgery procedures include cosmetic laser surgery and laser hair removal as well as many other advanced techniques including: breast enlargement/breast augmentation, liposuction, nose surgery (rhinoplasty), otoplasty, tummy tuck (abdominoplasty), and botox injections as well as reconstructive facial plastic surgery in Arizona.
Since the opening of our plastic surgery office, patients have given us the compliment of referring family and friends to Karl B. Hiatt, M.D.
About Dr. Karl B. Hiatt, MD
Facelift
Eyelid Surgery
Brow Lift
Rhinoplasty
Tummy Tuck
Liposuction
Breast Enhancement
Additional Information
Dr. Hiatt has been in practice since 1990. He and his wife, Diana, an R.N. have participated in Medical missions abroad and are fluent in Spanish. Dr Hiatt volunteers his time in "Project X-Tattoo" which is a tattoo removal program helping youth previously involved with gangs to change their lives for better.
Facial Implants
Facelift
Eyelid Surgery
Ear Surgery
Cheek Augmentation
Chin Augmentation
Tummy Tuck
Liposuction
Post-Bariatric
Male Breast Reduction
Breast Reduction
Breast Lift
Breast Augmentation
Hair Transplantation
Lip Augmentation
Nose Reshaping
Chemical Peel Light
Chemical Peel Deep
Injectables
Fat Injection
Laser Hair Removal
Mircrodermabrasion
Micropigmentation