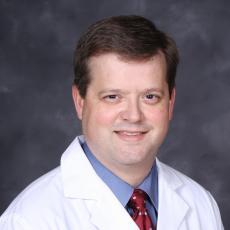 James B. Lowe III, MD
2520 N.W. Expressway,
Oklahoma City, Ok, 73112
United States
Phone: 405-942-4300
Fax: 405-942-4312
About Dr. James B. Lowe III, MD
Dr. Lowe and his staff are committed to providing all cosmetic and general plastic surgery patients with the highest level of care and satisfaction. He believes that patients must understand both the benefits and risks of a procedure in order to make an informed decision. His approach combines innovation with patient safety at a competitive price. He also believes that plastic surgery is an art and that patient care must be individualized; therefore, plastic surgeons may choose to approach different problems in different ways. Dr. Lowe remains highly involved in patient care by being available for questions, follow-ups, and emergencies. Honesty is the cornerstone of his practice philosophy. He strives to provide a variety of options and to ensure realistic patient expectations. Should you choose to be seen by Dr. Lowe, we will make every effort to provide you with excellent patient care and service.
About Dr. James B. Lowe III, MD
Ethnic aging, facial plastic surgery, facelifts, mini-facelifts, blepharoplasty, rhinoplasty, injectable fillers (Restylane, Hylaform, Radiesse) and Botox, nerve reconstruction, cavernous nerve reconstruction, abdominal wall reconstruction, breast lifts and breast augmentation, and breast reduction.
Additional Information
New Horizons is an educational newsletter that is intended keep Dr. Lowe's patients appraised of exciting new developments in the area of plastic and reconstructive surgery. It also provides patients with up to date information on Dr. Lowe's practice and featured procedures on the cutting edge of health and lifestyle improvement horizons. We hope that the content of this newsletter will keep you informed of special products and discounts and continue to demonstrate Dr. Lowe's commitment to a harmonious balance between form and function. We always welcome your comments and suggestions.
Click here for recent Newsletters
Post-Bariatric
Tummy Tuck
Facial Implants
Forehead Lift
Hair Transplantation
Lip Augmentation
Breast Augmentation
Breast Lift
Breast Reduction
Male Breast Reduction
Nose Reshaping
Cheek Augmentation
Chin Augmentation
Ear Surgery
Eyelid Surgery
Facelift
Chemical Peel Deep
Chemical Peel Light
Fat Injection
Injectables
Laser Hair Removal
Micropigmentation
Mircrodermabrasion