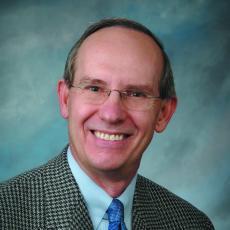 Deason C. Dunagan, MD, FACS
303 Williams Avenue Sw,
Suite 1421, Huntsville, Al,
35801
United States
Phone: 256-536-4448
Fax: 256-533-4583
About Dr. Deason C. Dunagan, MD, FACS
Full service cosmetic surgery facility including in-office operating room suites, skin health services and a laser center for hair removal, treatment of skin imperfections and leg veins. Professional and compassionate skilled nursing care and state of the art surgical equipment. Our goal is to provide our patients the most compassionate and knowledgeable care possible. Our commitment begins the moment you call for an appointment through the last post operative visit. We strive to combine medical excellence and informative counseling to insure that our patients receive the very best in personal care and expected results. We specialize in improving appearance through cosmetic surgery as well as improving physical form and function through reconstructive surgery.
About Dr. Deason C. Dunagan, MD, FACS
Dr. Dunagan specializes in Cosmetic procedures including:
facelift * hair reduction
brow lift * abdominoplasty
blepharoplasty * lower body lift
lip augmentation v* thigh lift
cheek lift * brachioplasty
otoplasty * breast augmentation
rhinoplasty * mastopexy
co2 laser resurfacing * hair transplantation
suction and ultrasonic assisted liposuction
Dr. Dunagan also specializes in breast reduction, breast reconstruction
and treatment of lesions.
Facial Implants
Facelift
Eyelid Surgery
Ear Surgery
Cheek Augmentation
Chin Augmentation
Tummy Tuck
Liposuction
Post-Bariatric
Male Breast Reduction
Breast Reduction
Breast Lift
Breast Augmentation
Hair Transplantation
Lip Augmentation
Nose Reshaping
Chemical Peel Light
Chemical Peel Deep
Injectables
Fat Injection
Laser Hair Removal
Mircrodermabrasion
Micropigmentation