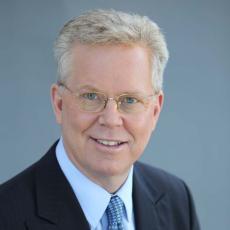 James C. Grotting, MD, FACS
1 Inverness, Center Parkway,
Suite 100, Birmingham, Al,
35242
United States
Phone: 205-930-1600
Fax: 205-991-9521
About Dr. James C. Grotting, MD, FACS
Our mission at Grotting Plastic Surgery is to provide experienced quality care to men and women interested in plastic surgery. Our office is uniquely designed to provide comfort, privacy, and confidentiality for each patient. Our staff has years of experience with all aspects of plastic surgery and will be available to answer any questions or concerns that might arise before or after surgery.
We consider each new patient a member of our growing family. Plastic surgery represents an important event in the life and health of each patient. We want you to stay fit, healthy, and get as much satisfaction and enjoyment out of life as possible. We consider good plastic surgery to be an important aspect of helping people look as good as they feel.
Plastic Surgery is constantly evolving. We want to be your resource for plastic surgery throughout your life. As new developments and technology arrive, we want to provide the best information and services for you. We will seek to earn your confidence and trust.
About Dr. James C. Grotting, MD, FACS
Aesthetic Plastic Surgery of the face, breast and body.
Breast Reconstruction, including microsurgical techniques.
Body Contouring after massive weight loss (gastric bypass).
Secondary Aesthetic Plastic Surgery (He wrote the book!).
We offer a full range of MediSpa Services, including skin care evaluation and products, permanent hair removal, facials, photofacials, and chemical peels. Our master aesthetician, Jamie Bessette is available for full skin evaluation and broad band light treatments for pigment lightening and skin tightening.
Post-Bariatric
Tummy Tuck
Body Contouring
Facial Implants
Forehead Lift
Hair Transplantation
Lip Augmentation
Breast Augmentation
Breast Implants
Breast Lift
Breast Reduction
Male Breast Reduction
Nose Reshaping
Cheek Augmentation
Chin Augmentation
Ear Surgery
Eyelid Surgery
Facelift
Chemical Peel Deep
Chemical Peel Light
Fat Injection
Injectables
Laser Hair Removal
Micropigmentation
Mircrodermabrasion