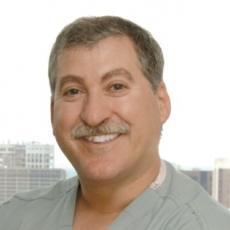 Michael S. Beckenstein, MD
800 St. Vincent's Drive,
Suite 610, Birmingham, Al,
35205
United States
Phone: 205-933-9308
Fax: 205-939-3353
About Dr. Michael S. Beckenstein, MD
My staff and I strive for excellence by applying our knowledge, expertise, experience, skills, and judgment to the field of plastic surgery. We are committed to rendering compassionate and competent care in the pursuit of the restoration of aesthetics, form, function, and spirit.
I assure you that my staff and I are highly committed, and will expend all of our energies to achieve these goals for you!
Michael S. Beckenstein, M.D., F.A.C.S.
About Dr. Michael S. Beckenstein, MD
Dr. Beckenstein offers the following procedures at our Birmingham cosmetic (aesthetic) surgery practice:
Breast Augmentation
Breast Lift (Mastopexy)
Breast Reduction
Breast Reconstruction
Abdominoplasty (Tummy Tuck )
Liposuction
Post Weight Loss Surgery Procedures
Facelift
Eyelid Surgery (Blepharoplasty)
Non Surgical Skin Care Procedures
Additional Information
If you would like to know more about our practice, contact our office in Birmingham today. We can answer any questions you may have about the cosmetic (aesthetic) surgery procedures we offer, and we can schedule your consultation with Dr. Beckenstein.
Post-Bariatric
Tummy Tuck
Forehead Lift
Hair Transplantation
Lip Augmentation
Breast Augmentation
Breast Lift
Breast Reduction
Male Breast Reduction
Nose Reshaping
Cheek Augmentation
Chin Augmentation
Ear Surgery
Eyelid Surgery
Facelift
Facial Implants
Chemical Peel Deep
Chemical Peel Light
Fat Injection
Injectables
Laser Hair Removal
Micropigmentation
Mircrodermabrasion