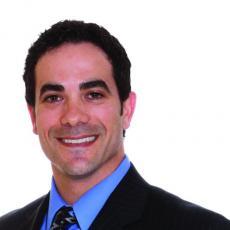 Joseph C. Berardi, MD
11000 N. Scottsdale Rd.,
Suite 100, Scottsdale, Az,
85254
United States
Phone: 480-502-4567
About Dr. Joseph C. Berardi, MD
Dr. Berardi's practice philosophy encompasses excellence in surgical care and quality in all aspects of a patient's experience. He uses the best medical knowledge, his extensive experience, and cutting-edge technologies to achieve the best results. Kind, patient, and caring, Dr. Berardi recognizes that each patient is a unique individual and treats them as such. He highly values the doctor-patient relationship and respects each patient and family member.
From the first phone call to the last appointment, Dr. Berardi gives all of his patients the time and attention they need to understand their plastic surgery needs and treatment options.
Full disclosure is an important component of Dr. Berardi practice, and he is careful to discuss expected outcomes and potential complications. He treats patients the same way he would like to be treated.
In short, Dr. Berardi aims to provide simply the best outcome for each patient every day.
About Dr. Joseph C. Berardi, MD
Plastic and Reconstructive Surgery