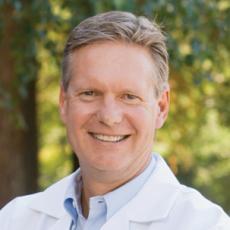 Bradford True Prescott, MD
100 N.Wiget Lane, Suite 100,
Walnut Creek, Ca, 94598
United States
Phone: 925-935-9717
Fax: 925-935-2713
About Dr. Bradford True Prescott, MD
Doctor Prescott believes that the key to a successful plastic surgery outcome is a combination of excellent surgical technique and exceptional personal communication. He will take the time to fully understand your goals, and help them become a reality.
After many years and thousands of patients, Dr. Prescott has perfected his artistic skills, complemented by the latest advances in technology. His experience will give you a more natural-looking, long-lasting result, with less scarring, recovery time, and discomfort.
Choosing your plastic surgeon is a very important process. Start with our website and then call us at (925) 935-9717 to schedule your consultation with Dr. Prescott.
About Dr. Bradford True Prescott, MD
Dr. Prescott specializes in Cosmetic and Aesthetic surgery only. Dr. Prescotts focus is on facial/eyelid surgery, breast surgery, abdominoplasty, and liposuction.
Facial Implants
Facelift
Eyelid Surgery
Ear Surgery
Cheek Augmentation
Chin Augmentation
Tummy Tuck
Liposuction
Post-Bariatric
Male Breast Reduction
Breast Reduction
Breast Lift
Breast Augmentation
Hair Transplantation
Lip Augmentation
Nose Reshaping
Chemical Peel Light
Chemical Peel Deep
Injectables
Fat Injection
Laser Hair Removal
Mircrodermabrasion
Micropigmentation