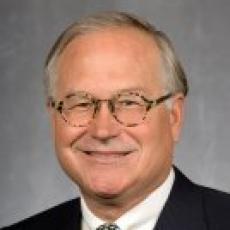 Bryant A. Toth, MD, FACS
2100 Webster Street, Suite 424,
San Francisco, Ca, 94115
United States
Phone: 415-923-3008
Fax: 415-923-3846
About Dr. Bryant A. Toth, MD, FACS
Dr. Toth is an internationally recognized aesthetic surgeon who resides and practices in San Francisco, California. His Plastic Surgical training was at the Massachusetts General Hospital, the primary teaching hospital for the Harvard Medical School. He has published over 60 journal articles, 14 book chapters, and six instructional videotapes and has been co-editor of two books on plastic surgery. He is currently on the editorial board of Aesthetic Plastic Surgery, the international journal of cosmetic surgery. Dr Toth has been invited to demonstrate new techniques in cosmetic surgery by lecturing and performing live surgery in a variety of venues including Paris, Milan, Copenhagen, Capetown, Sao Paolo, Moscow and Shanghai.
Dr Toth's practice goals are to provide compassionate and detailed care for his patients. Every patient provides a unique set of challenges and Dr. Toth individualizes his care to meet the needs of each and every patient. In plastic surgery, this requires great attention to detail in an effort to restore or recreate a youthful, natural appearance, whether it is a facelift, rhinoplasty, breast or body contouring surgery. He is dedicated to creating a natural appearance rather than an artificial or operated look.
In addition to cosmetic surgery, Dr. Toth has a commitment to children with facial deformity and spends five days a month operating on children with cleft lip, cleft palate and major intracranial deformities.
About Dr. Bryant A. Toth, MD, FACS
Dr. Toth's reputation in San Francisco is built on more than 20 years of quality results in cosmetic surgery. Dr. Toth's specialty in Aesthetic (cosmetic) Plastic Surgery includes:
Minimizing the effects of aging:
Facelift
Eyelid surgery
Forehead and Brow lift
Neck lift
Skin resurfacing
Redefining Facial Features:
Surgery of the nose
Chin and Cheek augmentation
Ear surgery
Lip enhancement
Soft Tissue Fillers?Restalyne?, Perlane?, Juvederm?
Breast Contouring:
Breast augmentation
Breast lift
Breast reduction
Male breast reduction
Body Contouring:
Liposuction
Abdominoplasty
Thigh-buttock lifting
Skin treatments:
Laser resurfacing
TCA peels
Chemical peels
BOTOX?
Post-Bariatric
Tummy Tuck
Facial Implants
Forehead Lift
Hair Transplantation
Lip Augmentation
Breast Augmentation
Breast Lift
Breast Reduction
Male Breast Reduction
Nose Reshaping
Cheek Augmentation
Chin Augmentation
Ear Surgery
Eyelid Surgery
Facelift
Chemical Peel Deep
Chemical Peel Light
Fat Injection
Injectables
Laser Hair Removal
Micropigmentation
Mircrodermabrasion