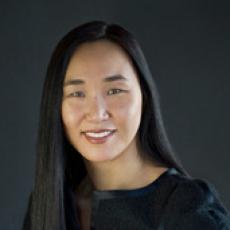 Carolyn Chang, MD
2100 Webster Street, Suite 508,
San Francisco, Ca, 94115
United States
Phone: 415-923-3070
Fax: 415-923-3069
About Dr. Carolyn Chang, MD
Dr. Carolyn Chang specializes in cosmetic surgery for the face, breast, and body. Particular areas of specialization include natural facial rejuvenation, facial rejuvenation for the younger patient, and post-pregnancy rejuvenation, or the mommy makeover.
Specific Procedures Performed Include:
Facial Rejuvenation
SMAS-Platysma Facelift
Browlift
Blepharoplasty
Rhinoplasty
Otoplasty
Facial Implants
Breast Surgery
Augmentation
Mastopexy
Breast Reduction
Secondary Correction of Augmentation Problems
Body Contouring
Abdominoplasty
Liposuction
Rejuvenation Post-Pregnancy (Mommy Makeover Procedures)
Rejuvenation After Massive Weight Loss
Additional Information
Community Service
Board of Trustees, Pets Unlimited Veterinary Shelter and Hospital
Member, San Francisco Ballet Auxiliary Board
Volunteer Reconstructive Surgeon, African American Breast Health Program, California Pacific Medical Center
Volunteer Surgeon, Interplast, Inc.
Post-Bariatric
Tummy Tuck
Facial Implants
Forehead Lift
Hair Transplantation
Lip Augmentation
Breast Augmentation
Breast Lift
Breast Reduction
Male Breast Reduction
Nose Reshaping
Cheek Augmentation
Chin Augmentation
Ear Surgery
Eyelid Surgery
Facelift
Chemical Peel Deep
Chemical Peel Light
Fat Injection
Injectables
Laser Hair Removal
Micropigmentation
Mircrodermabrasion