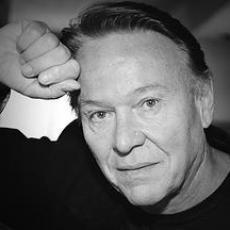 Edward O. Terino, MD, FACS
327 S. Moorpark Road,
Thousand Oaks, Ca, 91361
United States
28047 Dorothy Drive,
Agoura Hills, Ca, 91301
United States
Phone: 805-495-1043
About Dr. Edward O. Terino, MD, FACS
It is a personal delight and even more of an honor to welcome you to our practice. Dr. Edward Terino and Staff are pleased to welcome you as our guests. We endeavor to make your visit with us a most memorable and valuable one.
About Dr. Edward O. Terino, MD, FACS
Dr. Terino is not only world renowned for his accomplishments as a cosmetic plastic surgery surgeon, but also as an innovator in the specialized new techniques of three-dimensional facial contouring. He is one of the few pioneers to develop the latest upper and mid-face vertical lifting and suspension technology, which he calls Somme Lift. He also is the designer of natural looking cheek and chin implants which provide solutions for flat cheeks, small jaw lines, and weak facial contours. Dr. Terino's approach to each patient is caring and individualized and combines a highly refined eye for aesthetic detail.
Procedures:
Facial Contouring
Facial Implants ? cheeks, chin, jawline
Midface SOMME Vertical Lift
Face Lift
Neck Lift
Brow Lift
Eyelid Lift
Nose Reshaping
Lip Augmentation
Liposuction ? body contouring
Lip Augmentation
Skin Resurfacing ? peels, photofacials
Breast Augmentation
Breast Uplift
Breast Reduction
Tummy Tuck
Ear Pinning
Botox
Collagen
Alloderm
Blue Peels
Latest Injectibles
Additional Information
Dr. Terino worked voluntarily at the Albert Schweitzer Hospital, in Haiti, and also throughout Central and South America, helping impoverished people by performing free surgeries on deformed and maimed children.