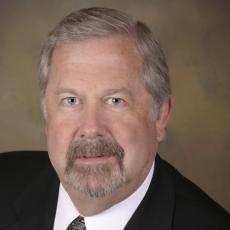 Eric P. Bachelor, MD, FACS
919 San Ramon Vallet Blvd.,
Suite 150, Danville, Ca, 94526,
United States
1387 Santa Rita Road,
Pleasanton, Ca, 94566
United States
Phone: 925-462-3700
Fax: 925-462-4681
About Dr. Eric P. Bachelor, MD, FACS
The single most important factor in the success of your surgical outcome is the surgeon you choose. That choice should be based on excellence in training, experience, expertise and the quality of care you receive. When you undergo surgery with Dr. Bachelor, you can be assured the entire staff will provide you with the highest quality of medical care. We promise you that your desires, needs and safety will always be our most important concern.
Our state licensed and federally certified surgery center provides a warm, comfortable and safe environment for your care. Our entire staff of highly qualified professionals is concerned about your appearance, health and safety as much as you are.
Building a foundation of trust by treating our patients as special individuals is vital to our success. We understand how uneasy some patients may feel about surgery and know that we can make a difference in providing a life changing and emotionally positive experience. We are all dedicated to providing the highest level of quality in Aesthetic Plastic Surgery. As a classically trained portrait artist, Dr. Bachelor brings a unique appreciation and understanding of the anatomy of beauty and aesthetics.
We look forward to meeting you and exploring the wonderful options available for enhancing your natural beauty through cosmetic surgery.
About Dr. Eric P. Bachelor, MD, FACS
Breast Augmentation
Breast Reconstruction
Breast Reduction
Breast Lift
Breast Implant Removal
Free-Flap Breast Reconstruction
Tram Flap Breast Reconstruction
Male Breast Reduction Surgery
Buttock Lift
Calf Implants
Liposuction
Spider-Vein Treatment
Thigh Lift
Upper Arm Lift
Male Chest Implants
Blepharoplasty (Eyelid Surgery)
Retin-A
Endoscopic Technique
Burn Reconstruction
Cleft-Lip And Palate
Congenital Defects Of The Hand
Ear Deformity Surgery
General Reconstruction
Hand Surgery
Skin Cancer Reconstruction
Scar Revision
Laser Technique
Abdominoplasty (Tummy Tuck)
Collagen?
Chemical Or Micro Peels
Dermabrasion
Ear Surgery
Hair Replacement Surgery
Cheek Augmentation/Implants
Permanent Cosmetics
Chin Augmentation
Facelift (Rhytidectomy)
Lip Augmentation/Enhancement
Browlift
Rhinoplasty (Nose Surgery)
Botox
Restylane
Wrinkle Reduction by injection
Otoplasty (ear pinning)
Post-Bariatric
Tummy Tuck
Facial Implants
Forehead Lift
Hair Transplantation
Lip Augmentation
Breast Augmentation
Breast Lift
Breast Reduction
Male Breast Reduction
Nose Reshaping
Cheek Augmentation
Chin Augmentation
Ear Surgery
Eyelid Surgery
Facelift
Chemical Peel Deep
Chemical Peel Light
Fat Injection
Injectables
Laser Hair Removal
Micropigmentation
Mircrodermabrasion