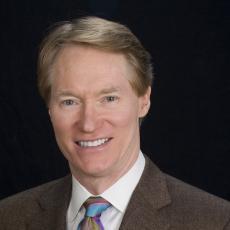 George H. Sanders, MD
16633 Ventura Blvd., Suite 110,
Encino, Ca, 91436
United States
Phone: 818-981-3333
Fax: 818-981-0247
About Dr. George H. Sanders, MD
We offer expertise in both cosmetic and reconstructive surgery and are delighted to furnish you with the information you desire. Should surgery be appropriate, please know that we are committed to providing the very finest results available with the highest of safety standards.
Many plastic surgery offices offer luxurious surroundings and state-of-the-art operating rooms. We combine this with an uncompromising pursuit of surgical excellence and a marvelous staff attentive to your needs.
About Dr. George H. Sanders, MD
My practice focus is Cosmetic Surgery and I perform all of the listed procedures with excellence.
– Breast Augmentation, Uplift, Reduction
– Facial Cosmetic Surgery including Eyelid Lift, Forehead Lift, Facelift, Rhinoplasty, Otoplasty, Lip Lift, Facial Implants
– Body Lifts including Tummy Tucks, Thigh Lifts, Arm Lifts
– Liposuction and Fat Injection
– Injectables
– Facial lesion removal
– Gynecomastia Correction
Breast Lift
Breast Reduction
Male Breast Reduction
Post-Bariatric
Liposuction
Tummy Tuck
Cheek Augmentation
Chin Augmentation
Ear Surgery
Eyelid Surgery
Facelift
Facial Implants
Forehead Lift
Hair Transplantation
Lip Augmentation
Nose Reshaping
Chemical Peel Light
Chemical Peel Deep
Injectables
Fat Injection
Laser Hair Removal
Mircrodermabrasion
Micropigmentation