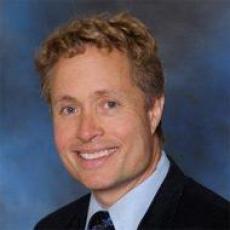 Joshua Korman, MD
2500 Hospital Drive, Building 9,
Mountain View, Ca, 94040
United States
26335 Carmel Rancho Blvd.,
Carmel, Ca, 93923,
United States
Phone: 650-254-1200
Fax: 650-254-1226
About Dr. Joshua Korman, MD
All of the procedures listed below (except the body lift) are performed on an outpatient basis. Some are performed under local anesthesia only. Some are performed with intravenous sedation (sleepy medicine) and some require general anesthesia.
The decision as to what type of anesthesia is used will be discussed with you at the consultation.
abdominoplasty (tummy tuck)
arm tuck (brachioplasty)
breast augmentation
breast lift (mastopexy)
breast reduction
body lift
botox
browlift (endoscopic approach)
collagen
ear tuck (otoplasty)
eyelid tuck (blepharoplasty)
facelift/necklift
gynecomastia
inner thigh lift
laser hair removal
laser resurfacing
leg vein treatments
lip augmentation
liposuction (tumescent, ultrasonic and traditional)
mini-browlift
nose surgery (rhinoplasty)
Additional Information
Testimonials:
Our client's success is our best form of advertising. Please read what some of our clients had to say about their experience with us.
"It is incredible how fast these four months have passed since my surgery. While these months have passed, I have been so amazed at how the results of my procedures keep getting better. I just wanted to thank you for the wonderful job you did with my abdominoplasty, breast augmentation, and flank liposuction. Most of all I want to thank you and your staff for your caring, friendly, supportive manner in which you have helped me during my decision-making process, preoperative jitters, and post operative recovery.
As future clients come to you and need references, it would be a pleasure to speak with them regarding the procedures I have had. Thank you again and I will see you at my next appointment."
Denise W.
Dear Dr. Korman,
I want to express to you again how delighted I am with the results of my surgery. You are a very gifted surgeon and I am so fortunate that my friend recommeded you to me. And your staff is marvelous–from my first contact where Monie gave me directions, to meeting with Kary who was so helpful and empathetic–to my interview with you, to the entire surgical experience and after care–what pleasant and caring people you all are! Surgery is never fun, but you all made it a good experience. Thank you!
D.S.
"One of your patients just called me as a referral for breast augmentation. Her biggest concern is choosing the right doctor. (That was also my biggest concern). I just wanted to let you know what I told her.
I said, that as a surgeon, you are an artist that takes absolute pride in his work. You're an excellent doctor that epitomizes what "bedside manner" should be. And you're a warm and caring individual a "real" human being.
I trusted your judgement all the way. And there's not been a single moment of regret. Just the opposite: I'm elated with the results. And I owe that to you.
I'll tell that to anyone who asks."
Lynne T
"The Botox is perfect! What I have noticed is that it makes my face look gentler, kinder, and I have a happier expression. There is a difference in the way people respond to me when I'm not making a frown. My forehead has a smoother appearance, which is more youthful, and yet completely natural looking. I even feel happier. I love it! Thanks!"
Julie B
"Thank you so much for turning back the clock! With the upper eyelid surgery, my eyes are more open, the extra skin is gone and I still look like me, just a decade or so younger. It was such an easy procedure with such a quick recovery. I was back at work in just three days! Thanks again for everything."
Laurie H
Dear Dr. Korman,
Thanks so much for the body lift procedure which you performed on me on January 14, 1999. It goes without saying that I am absolutely ecstatic with the result. It has exceeded my expectation, both interms of the physical as well as the mental aspects of the outcome. My skin is tighter than it has been in over twenty years. I am now seven weeks out from the operation at this point, and am already back to my vigorous workout schedule! Both friends and family are also amazed at my new contour! I keep getting positive comments rom everyone that I see. I really appreciate all of your hard work. You always have been there for any/all of my questions which really helped me as I went through the decision-making process in terms of having the surgery. Laurie and your other staff were also great!
If any other patiens are interested in having this operation, I would highly encourage it. It can really change someone's lift. If they are interested, they can feel free to contact me at my email: EJTP1@aol.com and I will answer any questions they have.
It was fun doing the story on body lifts on ABC's 20/20. Judging by the viewers who have contacted me through email, many others around the country can benefit from this great procedure.
Again, Dr. Korman, I really appreciate the result and look forward to staying in touch!
?Sincerely,
Tom
I just wanted to thank you for giving me those "ripped abs" I've been working so hard at the gym for. I just couldn't get that last bit worked off and with the ab etching liposuction you did (coupled with my hard workouts and disciplined diet) I was able to achieve what I didn't think possible.
Way to go!
?Mike N.
Post-Bariatric
Tummy Tuck
Facial Implants
Forehead Lift
Hair Transplantation
Lip Augmentation
Breast Augmentation
Breast Lift
Breast Reduction
Male Breast Reduction
Nose Reshaping
Cheek Augmentation
Chin Augmentation
Ear Surgery
Eyelid Surgery
Facelift
Chemical Peel Deep
Chemical Peel Light
Fat Injection
Injectables
Laser Hair Removal
Micropigmentation
Mircrodermabrasion