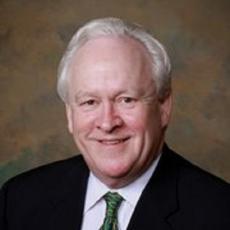 Robert A. Harvey, MD, FACS
1199 Bush Street, Suite 690,
San Francisco, Ca, 94109
United States
Phone: 415-292-2940
Fax: 415-292-2948
About Dr. Robert A. Harvey, MD, FACS
The single most important factor in the success of aesthetic surgery is the surgeon you select. This decision should be based on his surgical expertise, the level of quality medical care for the patients he serves, an outstanding reputation in the medical community and impeccable credentials signifying achievement and professional recognition.
Dr. Harvey believes that a consultation should be a two-way communication. Listening carefully to the goals you have allows him to develop a plan that addresses your specific needs. Dr. Harvey's goal is to create the most natural appearing cosmetic results possible. His desire is that you become the best possible version of yourself.
About Dr. Robert A. Harvey, MD, FACS
Dr. Harvey's reputation in San Francisco is built on more than 25 years of excellence in his field. He is Chief of Staff at Saint Francis Memorial Hospital after having served as Chairman of the Department of Surgery and Chairman of Plastic Surgery. His warm manner and ability to work in tandem with his patients forges long standing relationships based on trust. Listed below are many of the procedures that Dr. Harvey provides.
Facelift (Rhytidectomy)
Neck Lift
Cheek Lift
Brow Lift (Endoscopic Forehead Lift)
Eyelid surgery (Blepharoplasty)
Rhinoplasty (Nose Reshaping)
Cheek and Chin Implants
Facial Implants
Ear Surgery (Otoplasty)
Abdominoplasty (Tummy Tuck)
Mommy Makeover
Breast Augmentation
Breast Lift (Mastopexy)
Breast Reduction (Reduction Mammoplasty)
Male Breast Reduction (Gynecomastia)
Liposuction (and Ultrasound Assisted Liposuction)
Brachioplasty (Arm Lift)
Chemical Peels
Dermabrasion
Botox?
Dysport?
Xeomin?
Soft Tissue Fillers (Juvederm?, Restylane?, Radiesse?,Belotero?)
Fat Injections (Fat Grafting)
Laser Skin Resurfacing
Microdermabrasion
Medical Skin Care
Latisse Eyelash Treatment
Minimally Invasive Facial Cosmetic Surgery (Endoscopic)
Tummy Tuck
Facial Implants
Forehead Lift
Lip Augmentation
Breast Augmentation
Breast Lift
Breast Reduction
Male Breast Reduction
Arm Lift
Nose Reshaping
Cheek Augmentation
Chin Augmentation
Ear Surgery
Eyelid Surgery
Facelift
Chemical Peel Deep
Chemical Peel Light
Fat Injection
Injectables
Mircrodermabrasion