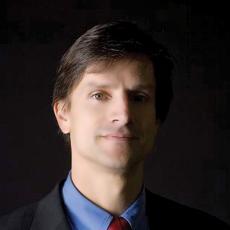 Robert W. Kessler, MD, FACS
Suite 200 ,
2121 E. Pacific Coast Hwy.,
Corona Del Mar, Ca, 92625
United States
Phone: 949-644-6544
Fax: 949-644-6688
About Dr. Robert W. Kessler, MD, FACS
Plastic Surgery is Life Enhancing
Although good surgical technique is critical to the successful outcome of cosmetic surgery, I believe an equally important element is listening to your needs and understanding your desires. There are many ways, surgical and nonsurgical, to address your aesthetic concerns. I feel strongly that it is my job to educate you on these surgical and nonsurgical options to achieve your goals. The more informed you are about the treatments we chose together, the greater your satisfaction will be with the result whether it is liposuction, breast augmentation or a face lift. Once you know what can and should be done it will be your decision to choose what is right for you.
Given the diversity of individual forms and the possible interventions, I believe an artistic sense is needed to achieve beauty, proportion and harmony. A great surgical technician with no aesthetic sense can not restore or create beauty. My goal is to restore your youthful appearance, not alter it. Your photos, from a time you thought you looked your best, are my guide to achieving our mutual goals. Each surgical procedure I perform is tailored to your needs.
I enjoy bringing your aesthetic goals to life. I accomplish this by listening, understanding, educating, communicating and individualizing the procedure to suit your needs. I combine these concepts with surgical skill, attention to detail, artistic insight and compassionate care. The end result is an experience which enhances both our lives.
About Dr. Robert W. Kessler, MD, FACS
Face
Facelift
Forehead Lift
Eyelid Surgery
Rhinoplasty
Ear Surgery
Autologous Fat Transfer
Lip Augmentation
Botox?
Chemical Peel
Restylane
Juvederm
Breast
Breast Augmentation
Breast Lift
Breast Reduction
Breast Reconstruction
Body
Tummy Tuck
Liposuction
Arm Lift/Brachioplasty
Body Lift
Coolsculpting by Zeltiq
Hand rejuvenation
Liposuction
Lower Body Lift
Post-Bariatric
Tummy Tuck
Body Contouring
Facial Implants
Forehead Lift
Lip Augmentation
Breast Augmentation
Breast Implants
Breast Lift
Breast Reduction
Male Breast Reduction
Arm Lift
Nose Reshaping
Cheek Augmentation
Chin Augmentation
Ear Surgery
Eyelid Surgery
Facelift
Chemical Peel Light
Fat Injection
Injectables
Laser Hair Removal
Micropigmentation
Skin Resurfacing