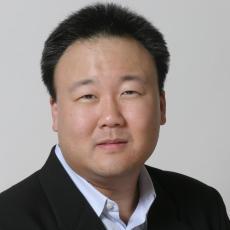 Roy Kim, MD
Suite 348,
220 Montgomery Street,
San Francisco, Ca, 94104
United States
Phone: 415-362-1846
Fax: 415-399-9687
About Dr. Roy Kim, MD
From the initial phone contact and visit to my website, to the final post-surgery visit, my office staff and I will help you in your overall quest of aesthetic beauty.
I personally perform every aspect of the consultation with you- I do not delegate this to a nurse. I also see you at every visit after surgery to make sure that everything is healing smoothly. I feel strongly that this personalized attention is vital therapeutically, gives greater peace of mind for my patients, and results in optimal breasts after surgery.
My consultations can be quite long and detailed. We will talk about all options and all other surgical details. What is most important is communicating what you want in proportion to your physique, what is possible, and ending up with a long-term result that is pleasing to you.
I know a lot about the technical details of surgery, and I am very gifted in explaining to you what's going on in simple, concise, non-medical terms. It's the greatest compliment when patients choose me as their plastic surgeon because, they feel comfortable with me and understand what exactly is going on with their procedure.
The surgical procedure itself is done in a very safe manner, and I can accommodate you with a surgery center or hospital settings. I am very aware of post-surgery comfort, and I use special medications and procedures to reduce nausea, vomiting, and pain right after your procedure. Most of my patients are able to return to normal activities very quickly after surgery.
Any surgeon has his or her personal aesthetic biases, and we will be able to discuss them before surgery, as well as go over my previous before and after photos in the office, to make sure that what you are visualizing is possible.
I am passionate about plastic surgery, and I love helping patients achieve what they've only dreamed about. Please give me a call, and I look forward to helping you achieve your goals.
About Dr. Roy Kim, MD
Plastic and Reconstructive Surgery
Breast Augmentation
Breast Reconstruction
Breast Reduction
Breast Asymmetry
Breast Lift
Breast Lift and Augmentation
Breast Implantation
Inverted Nipple Repair
Male Breast Reduction Surgeryv
Buttock Lift
Liposuction
Thigh Lift
Upper Arm Lift
Blepharoplasty (Eyelid Surgery)
Facelift
Forehead Lift
Retin-A
Burn Reconstruction
Cleft-Lip And Palate
Fat Injection
Chin/Cheek Reduction
Fat Transfer
Browlift (Forehead Lift)
Necklift
Body Sculpting
Abdominoplasty (Tummy Tuck)
Otoplasty (Ear Surgery)
Age Spot Treatment
Skincare
Brachioplasty (Arm)
Fat Grafts to the Face
BOTOX?/Juvederm
Mole Removal
Chin Augmentation
Facelift (Rhytidectomy)
Lip Augmentation/Enhancement
Facial Implants
Rhinoplasty (Nose Surgery)
Obagi Blue Peel
Liposuction
Lower Body Lift
Post-Bariatric
Tummy Tuck
Body Contouring
Facial Implants
Forehead Lift
Hair Transplantation
Lip Augmentation
Breast Augmentation
Breast Implants
Breast Lift
Breast Reduction
Male Breast Reduction
Arm Lift
Nose Reshaping
Cheek Augmentation
Chin Augmentation
Ear Surgery
Eyelid Surgery
Facelift
Chemical Peel Deep
Chemical Peel Light
Fat Injection
Injectables
Laser Hair Removal
Micropigmentation
Mircrodermabrasion
Skin Resurfacing