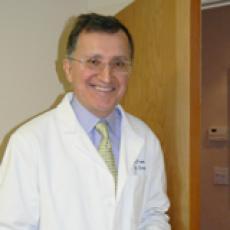 Stefano Fusi, MD
Suite A-4, 5 Durham Road,
Guilford, Ct, 06437
United States
Phone: 203-458-4444
Fax: 203-458-4447
About Dr. Stefano Fusi, MD
Meet Dr. Fusi
Stefano Fusi, M.D. was born in the town of Montecatini, Terme (nearby Florence) Italy. He grew up in Rome where he pursued and received his medical degree from the city's own Universita di Roma.
Dr. Fusi moved to the United States in order to complete his education, and underwent both his General and Plastic Surgery training in the United States – the former in Pittsburgh, the latter at Yale University School of Medicine.
Certified by the American Board of Surgery and the American Board of Plastic & Reconstructive Surgery, Dr. Fusi maintains active membership in a number of professional medical societies.
Dr. Fusi became an Assistant Clinical Professor in Surgery and Plastic Surgery in 1993, and was elected by his peers as the Associate Chief of Plastic Surgery at Yale New Haven Hospital in 2001. He entered into private practice in 1991 and currently specializes and holds extensive experience in the following areas of plastic surgery:
Breast Reconstructionreconstructivebreast.htm
Cosmetic Surgerycosmetic.htm
Craniofacial Surgeryreconstructivecraniofacial.htm
Microsurgeryreconstructivemicrosurgery.htm
Head and Neck Reconstructionreconstructivehead.htm
Skin Cancerreconstructive_skincancer.htm
About Dr. Stefano Fusi, MD
Dr. Fusi specializes in the following areas of expertise:
Cosmetic Plastic Surgical Procedures
Learn more about our cosmetic procedures including: Abdominoplasty, Liposuction, Face Lifts and Breast Augmentations.
Reconstructive Plastic Surgical Procedures
Some of our reconstructive procedures include: Breast Reconstruction, Hand Surgery and Microsurgery, click here to read more about these procedures and more.
Non-Surgical Procedures
Learn more about Botox?, Callagen Injection, Fat Transfer and more.
Additional Information
Letters From Patients (Testimonials)
Dear Dr. Fusi,
You have touched a universe and made a difference in someone's life.
This gift will remind you of the impact you have had on my universe and life.
The brightness you add through your smile, your care, your time, your patience illuminates one's darker moments.
Even in the darkness of the universe there exists that unique glow of a star that shines brighter and stands out from all the rest.
Maybe, just maybe, it is an Angel watching over us in some special way.
For all you have done (your shine) for all you will do (your glow) for your skill that touches one's universe, for the difference you make, a star has been named in your honor!
"Dr. StephAngel Fusi"
For it was a time when I needed an Angel and you were there as a part of my journey.
I was sure lucky to have had you shine on my universe and that of my family and loved ones.
Gratefully,
P.F.
Dear Dr. Fusi, Kirstyn & Anita,
Just a note to say Thank you for making this experience so enjoyable and comfortable for me!
You guys are awesome!
Love,
W.S.
Dr. Fusi, Kirstyn & Anita,
I just wanted to send a quick note to thank-you all so much for your wonderful care and concern you showed me during my surgery & there after.
You truly made me feel so calm on the day of my surgery.
All the wonderful things people say about you are 100% true.
Thank-you so much from the bottom of my heart, for giving me a new look & new self-esteem.
I am forever grateful
I am so proud to be part of the "Dr. Fusi Fan Club".
You really are the best!!!
Thanks again!
Love,
J.D.
Dr. Fusi,
Words cannot express my gratitude.
Your kindness and reassuring manner have given me such a sense of peace throughout this journey.
Thank you,
E.B.
Liposuction
Lower Body Lift
Post-Bariatric
Tummy Tuck
Body Contouring
Facial Implants
Forehead Lift
Hair Transplantation
Lip Augmentation
Breast Augmentation
Breast Implants
Breast Lift
Breast Reduction
Male Breast Reduction
Arm Lift
Nose Reshaping
Cheek Augmentation
Chin Augmentation
Ear Surgery
Eyelid Surgery
Facelift
Chemical Peel Deep
Chemical Peel Light
Fat Injection
Injectables
Laser Hair Removal
Micropigmentation
Mircrodermabrasion
Skin Resurfacing