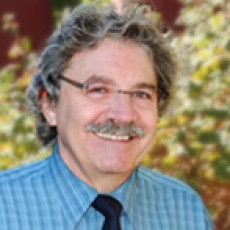 Richard H. Bensimon, MD
1200 Nw Naito Pkwy, Suite 330,
Portland, Or, 97209
United States
Phone: 503-222-0939
About Dr. Richard H. Bensimon, MD
We pride ourselves in establishing a practice culture that focuses on understanding your needs by spending the time necessary to listen to your goals. We work closely with you to develop a treatment plan that keeps your budget and your aesthetic goals at the forefront of our planning. As a patient, you will have access to our staff 24 hours a day. It is our pleasure to offer this high level service to our patients in order to provide the very best attention and care available. We understand that when you entrust us with your face or body, it is an awesome responsibility. We take this seriously and pledge our very best effort and dedication. We strongly believe in result-oriented procedures and you can count on our honesty: we will never perform a surgery or treatment that is not worth the investment. We thoroughly enjoy what we do and we look forward to having you as a patient for life.
In his more than 25 years of practice, Dr. Bensimon has strived to improve the excellence and safety of aesthetic procedures in order to improve the results. Ranging from shorter scars and an easier recovery in body procedures to long lasting and natural results in facial surgery, Dr. Bensimon has been in the vanguard as a practitioner, educator and author.
About Dr. Richard H. Bensimon, MD
Dr. Bensimon received broad training in both reconstructive and cosmetic surgery. While his practice has encompassed both aspects, in the last 15 years he has specialized in aesthetic procedures of both body and face. Dr. Bensimon performs a wide range of face lift, eyelid, and eyebrow procedures with a focus in providing long lasting, natural results. Breast enhancement procedures include augmentation (including the less common armpit approach), breast lift and breast reduction for which he offers short scar approaches.
Body contouring options include liposuction, abdominoplasty (tummy tuck), body lifts, and buttock enhancement with fat sculpting.
Dr. Bensimon has special expertise in chemical peeling and is considered an authority in deep chemical peels which provide permanent improvement of difficult facial wrinkles.
Dr. Bensimon has extensive experience in cosmetic genital surgery, including labiaplasty (reduction of enlarged labia minora) and reduction of labia majora.
Both Dr. Bensimon and his nurse associate, Andrea Stapleton RN, CPSN, a certified plastic surgical nurse, offer a full range of options for non-surgical facial rejuvenation that include Botox and Dermal Fillers and clinical skin care.
Liposuction
Lower Body Lift
Post-Bariatric
Tummy Tuck
Body Contouring
Facial Implants
Forehead Lift
Hair Transplantation
Lip Augmentation
Breast Augmentation
Breast Implants
Breast Lift
Breast Reduction
Male Breast Reduction
Arm Lift
Non-Surgical Fat Reduction
Nose Reshaping
Cheek Augmentation
Chin Augmentation
Ear Surgery
Eyelid Surgery
Facelift
Chemical Peel Deep
Non-surgical skin tightening
Chemical Peel Light
Fat Injection
Injectables
Laser Hair Removal
Micropigmentation
Mircrodermabrasion
Skin Resurfacing