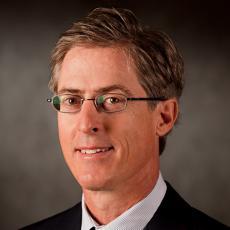 D. Scott Rotatori, MD
800 W. Morse Blvd., Suite 5,
Winter Park, Fl, 32789
United States
Phone: 407-628-5476
Fax: 407-628-4108
About Dr. D. Scott Rotatori, MD
At Dr. Rotatori's professional cosmetic surgery practice, the safety of our patients is our primary concern. That's why we only offer proven treatments and procedures that provide you with the results you're looking for.
What makes us beautiful as individuals is that no two features or body shapes are ever exactly alike. That's why we focus on detailed personal care when helping you make changes to your body. At Dr. Rotatori's office, you will get the custom care you deserve and only recommended changes that are appropriate, healthy, and safe for your body type.
About Dr. D. Scott Rotatori, MD
Dedicated to cosmetic surgery and breast reconstruction, Dr. Rotatori offers a full range of surgical procedures including facelift, eyelid surgery, rhinoplasty, ear surgery, forehead (brow) lift, facial fat injection, breast augmentation, breast lift, breast reduction, abdominoplasty, arm/thigh lifts and liposuction. Many patients safely undergo multiple procedures at the same time, saving recovery time and cost. With his patient's comfort and affordability always in mind, Dr. Rotatori performs most facelift and eyelid procedures under local anesthesia in the office with excellent results.
Liposuction
Lower Body Lift
Post-Bariatric
Tummy Tuck
Body Contouring
Facial Implants
Forehead Lift
Hair Transplantation
Lip Augmentation
Breast Augmentation
Breast Implants
Breast Lift
Breast Reduction
Male Breast Reduction
Arm Lift
Nose Reshaping
Cheek Augmentation
Chin Augmentation
Ear Surgery
Eyelid Surgery
Facelift
Chemical Peel Deep
Chemical Peel Light
Fat Injection
Injectables
Laser Hair Removal
Micropigmentation
Mircrodermabrasion
Skin Resurfacing