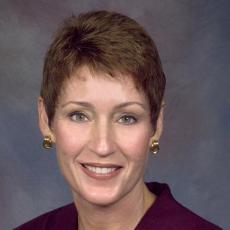 Jana K. Rasmussen, MD, FACS
1717 N. Flager Drive, Suite 1,
West Palm Beach, Fl, 33407
United States
Phone: 561-833-6688
Fax: 561-655-3609
About Dr. Jana K. Rasmussen, MD, FACS
"For a Womans Touch in Plastic Surgery". Our office motto is "An educated patient is a happy patient." We strive to inform you fully of your options, including limitations, potential risks, and anticipated outcome. Our personal and professional commitment is to provide exceptional individualized care that will improve the health and well being of our patients. We accomplish this by providing personalized, affordable excellence in Plastic Surgery.
About Dr. Jana K. Rasmussen, MD, FACS
Although Dr. Rasmussen maintains a "general" plastic surgery practice, she has special interests in certain areas of plastic surgery including skin care and facial rejuvenation, breast surgery, both cosmetic and reconstructive, and body contouring.
Our office offers several options to achieve younger, healthier skin, to soften the appearance of fine facial wrinkles and reduce pigmentation irregularities. In-office services include supervised skin care programs, micropeels, MegaPeel Microdermabrasion, collagen and other injectable fillers, and BOTOX injections. More aggressive out-patient services include skin resurfacing techniques such as the pulsed carbon dioxide laser. She also performs other facial cosmetic procedures including facelift, browlift and eyelid surgery.
As a woman, Dr. Rasmussen understands the personal nature of a womans decision to have breast surgery. Whether a woman chooses breast surgery to reduce the discomfort associated with large breasts, implants to better balance the body, breast lifting to restore a more youthful shape, or reconstruction after a mastectomy to aid in her rehabilitation from breast cancer, Dr. Rasmussen utilizes her extensive experience to educate patients and promote realistic expectations.
She also has considerable expertise and experience in the area of body contouring, such as body sculpturing, liposuction and abdominoplasty. Dr. Rasmussen also offers endermologie, a non invasive body contouring treatment patented in Paris, France in 1982. Endermologie goes beyond traditional treatments to sculpt your figure by improving your skins tone and condition, and reducing the dimpling and "orange peel" texture known as cellulite.
By paying close attention to your individual needs, Dr. Rasmussen can ensure natural, personalized results.
Facial Implants
Facelift
Eyelid Surgery
Ear Surgery
Cheek Augmentation
Chin Augmentation
Tummy Tuck
Liposuction
Post-Bariatric
Male Breast Reduction
Breast Reduction
Breast Lift
Breast Augmentation
Hair Transplantation
Lip Augmentation
Nose Reshaping
Chemical Peel Light
Chemical Peel Deep
Injectables
Fat Injection
Laser Hair Removal
Mircrodermabrasion
Micropigmentation