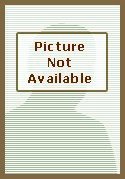 John D. Ritrosky, MD
13981 Mcgregor Blvd., Suite 101,
Fort Myers, Fl, 33919
United States
Phone: 239-275-8898
Fax: 239-275-9933
About Dr. John D. Ritrosky, MD
We believe that the most successful medical care results from a relationship of confidence and trust between physician and patient. Our primary commitment is to provide the finest care possible to you, the patient and to remain responsive to your needs and concerns.
While everyone has different dreams and expectations, regarding appearance and ideal body image, most people simply want their outward appearance to reflect their inner, youthful attitude towards life.
Enhancing your self-image is a powerful and highly personal experience. Dr. Ritrosky and the staff understand the nature of that personal experience. Our services have been designed to offer not only the newest, most precise technology and the most skilled staff, but also, the individual caring and concern that will make your experience as comfortable, safe and pleasant as possible.
About Dr. John D. Ritrosky, MD
Breast*? Surgical Procedures*
Breast Augmentation
Breast Lift and Reduction
Removal & Replacement of Breast Implants
Male Breast Reduction
Body Contouring*? Surgical Procedures*
Liposuction
Tummy Tuck
Upper Arm Lift
Thigh Lift
Facial*? Surgical Procedures*
Face Lift
Forehead Lift
Eyelid Surgery
Neck Lift
Chin Augmentation
Nose Reshaping
CO2 Laser Rejuvenation
Additional Procedures
Skin Cancer Removal and Reconstruction
Skin Grafts
Scar Revision
Non-Surgical Procedures
Botox
Dysport
Restylane
Perlane
Juvederm
Latisse
Chemical Peels
Microdermabrasion
Medical Grade Peels
Fraxel Laser Skin Rejuvenation
Photofacials
Hair Removal
Facials
Spider Vein Sclerosing
Liposuction
Lower Body Lift
Post-Bariatric
Tummy Tuck
Body Contouring
Facial Implants
Forehead Lift
Hair Transplantation
Lip Augmentation
Breast Augmentation
Breast Implants
Breast Lift
Breast Reduction
Male Breast Reduction
Arm Lift
Non-Surgical Fat Reduction
Nose Reshaping
Cheek Augmentation
Chin Augmentation
Ear Surgery
Eyelid Surgery
Facelift
Chemical Peel Deep
Non-surgical skin tightening
Chemical Peel Light
Fat Injection
Injectables
Laser Hair Removal
Micropigmentation
Mircrodermabrasion
Skin Resurfacing