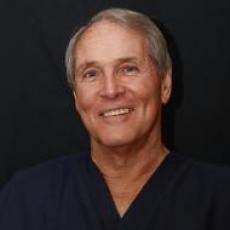 Robert Brueck, MD
3700 Central, Suite 1,
Ft. Myers, Fl, 33901
United States
Phone: 239-939-5233
Fax: 239-939-9225
About Dr. Robert Brueck, MD
"When they come in to see me, I promise all my patients two things. First and foremost, total honesty. I explain all the various procedures as well as complications. It is not meant to scare or discourage people but to educate and inform.
"Secondly, I assure them I would never do a procedure on a patient that I would not do on my own family.
For many years, I did not do Botox because I had concerns about its safety. But now I do it, because my concerns have been addressed. Patient safety has and always will be my number one priority. There is no compromise.
"The new technology in plastic surgery is changing ever so rapidly. I have always taken the stance to not necessarily be the first one on the block with a new machine or laser, but to be the BEST. This can only be achieved by careful study, analysis, blended with almost 30 years of experience.
About Dr. Robert Brueck, MD
I am experienced in face lifts; rhinoplasty (nose surgery); breast enhancement, breast reduction, breast reconstruction and breast lifts; tummy tucks, lipo suction and lipo dissolve and other procedures, such as lip enhancement and eye lifts. This combination of extensive experience and rigorous training assures you of plastic surgery with safe and satisfactory results.
Liposuction
Lower Body Lift
Post-Bariatric
Tummy Tuck
Body Contouring
Forehead Lift
Hair Transplantation
Lip Augmentation
Breast Augmentation
Breast Implants
Breast Lift
Breast Reduction
Male Breast Reduction
Nose Reshaping
Cheek Augmentation
Chin Augmentation
Ear Surgery
Eyelid Surgery
Facelift
Facial Implants
Chemical Peel Deep
Chemical Peel Light
Fat Injection
Injectables
Laser Hair Removal
Micropigmentation
Mircrodermabrasion
Skin Resurfacing