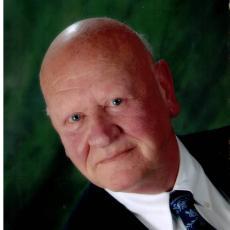 Samuel G. Rosenthal, MD, FACS
3704 Point Pleasant Rd,
Jacksonville, Fl, 32217
United States
Phone: 904-399-8255
Fax: 904-398-6514
About Dr. Samuel G. Rosenthal, MD, FACS
Dr. Rosenthal, a national award-winning sculptor, is dedicated to providing optimum surgical results and satisfied patients.
His passion to balance beauty and art helps him obtain the best results for each individual.
Dr. Rosenthal has been in practice over 25 years and is sought out by patients from all over the country. Previous patients include former Miss U.S.A., a former Miss Jacksonville, and multiple professional cheerleaders.
"Visit Dr. Rosenthal on Facebook
About Dr. Samuel G. Rosenthal, MD, FACS
Dr. Rosenthal offers his expertise in his state-of-the-art, nationally accredited surgical facility. Rosenthal Plastic Surgery offers Breast Augmentation, Rhinoplasty, Eyelid surgery, Facelift, Abdominoplasty, Liposuction, and non-invasive BOTOX?.
Additional Information
Testimonials:
I received a breast augmentation in July 2010 from Dr. Rosenthal. He has a lot of experience and knows exactly what he's doing! He was very attentive to my needs and did an exceptional job! His staff was so genuine and caring and they really made the whole process comfortable and easy. I am very pleased with the results and am so glad I trusted him to give me the boost that I needed!! Thanks Dr. Rosenthal!! Keep up the good work!!
Samantha K.
Dr. Rosenthal and his staff are wonderful. They offer the most friendly and comfortable atmosphere. His surgical skills are phenomenal. I would highly recommend his services. I love my new nose?I have never been happier. Thank you, Dr. Rosenthal.
Ashley
My physician, husband, recommended Dr. Rosenthal for my breast augmentation a few years ago. What fabulous work Dr. Rosenthal did! Our adult daughter was so amazed that she elected the breast surgery as well. Once again?marvelous work! I recently had my upper and lower eyelids done, and I looked ten years younger at my high school class reunion. I'm looking forward to a face lift before the next reunion. We love our Doctor!
Denise
It continues to amaze me how the minor procedure of having my eye lids lifted has dramatically changed my face. I look at old pictures of myself and wish I did this years ago. I am so happy with the procedure and the overall improvement to my facial features. I continue to get comments like Wow, you look younger.. What's your secret. Thank you so much!
Stephanie (age 39)
It's been less than 1 month after having my ears fixed and already my ears look great. I can now wear my hair in a ponytail without feeling self-conscious about them sticking out. It has given me so much confidence and I'm so thankful to have done this. I now have perfect petite ears I'm so happy!! Thank you Dr. Rosenthal.
Brittany (age 14)
Dr. Rosenthal did an amazing job with my surgery! I highly recommend him to anyone including my friends and family. Dr. Rosenthal is the friendliest doctor you will ever meet! He actually takes the time to talk with you and wants to hear what you have to say! He truly cares about his patients and that shows tremendously! Dr. Rosenthal instantly made me feel at ease the day of my surgery and even went out of his way to make sure my mom was comfortable while she was waiting. I am so pleased with my results and would go back to Dr. Rosenthal again and again! His staff are the most friendly, loving, and caring people as well! I am so thankful to have been able to find such an awesome plastic surgeon! You will never leave this man's office anything but happy! Thank you Dr. Rosenthal!
Jessica
Dr. Rosenthal has done three surgeries on me. In the 1980?s, I had sub-q mastectomies on both breast. The silicone had leaked from the implants. My breasts had become hard and mis-shapened. Dr. Rosenthal reconstructed my ugly breasts and put in saline implants. He helped me feel good about myself again. In 2010, I had eyelid surgery done. My eyelids were very droopy. Now I love putting my eye makeup on. I love DR. Rosenthal. He takes pride in his work and he always made me feel special.
Liposuction
Tummy Tuck
Body Contouring
Breast Augmentation
Breast Implants
Arm Lift
Nose Reshaping
Chin Augmentation
Ear Surgery
Eyelid Surgery
Facelift