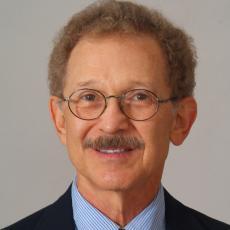 E. Ronald Finger, MD
5356 Reynolds Street, Suite 505,
Savannah, Ga, 31405-6014
United States
Phone: 912-354-4411
Fax: 912-351-5051
About Dr. E. Ronald Finger, MD
Dr. E. Ronald Finger was born in Marion, South Carolina. His father was a general surgeon and following the Second World War built his own hospital, which enabled Dr. Finger to begin assisting surgery at age 14. He is a graduate of the Medical University of South Carolina, did his internship at Emory University in Atlanta, Georgia and four years of general surgery residency at the University of South Florida in Tampa, Florida. He then entered the U.S. Air Force, at which time he completed his plastic and reconstructive surgery residency at the height of the Vietnam conflict, which yielded vast experience towards some of the techniques utilized today.
Dr. Finger began practicing plastic and reconstructive surgery in Savannah in 1973 and shortly thereafter built the first outpatient plastic surgery operative center in Georgia. Our surgical facility is accredited by AAAASF and licensed as an Ambulatory Surgery Center by the State of Georgia.
About Dr. E. Ronald Finger, MD
Dr. Finger is well known in plastic surgery circles as an innovator of new procedures, which have included:
*Transmalar Subperiosteal midface lift (which he demonstrated at the Universities of California and Wisconsin)
*Transaxillary approach for breast augmentation mammoplasties of which he has performed over 3,000
*Reduction mammoplasties and mastopexies, of which he has presented to various groups and written a chapter within a medical textbook
During his career Dr. Finger has also always been on the leading edge of technology. The following will list some of his advanced techniques:
*Multiple laser procedures, including laser blepharoplasties
*Endoscopic procedures, such as:
– Subpectoral transaxillary augmentation mammoplasties
– Subperiosteal forehead and browlifts
– Subperiosteal midface lifts.
Facial Implants
Facelift
Eyelid Surgery
Ear Surgery
Cheek Augmentation
Chin Augmentation
Tummy Tuck
Liposuction
Post-Bariatric
Male Breast Reduction
Breast Reduction
Breast Lift
Breast Augmentation
Hair Transplantation
Lip Augmentation
Nose Reshaping
Chemical Peel Light
Chemical Peel Deep
Injectables
Fat Injection
Laser Hair Removal
Mircrodermabrasion
Micropigmentation