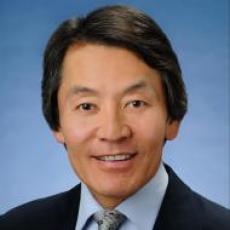 Clyde H. Ishii , LLC, MD, FACS
1329 Lusitana Street, Suite 304,
Honolulu, Hi, 96813
United States
Phone: 808-537-6630
About Dr. Clyde H. Ishii , LLC, MD, FACS
Dr. Ishii's reputation for excellence in cosmetic plastic surgery is based on his surgical skill, honest approach, and most importantly, meeting each patient's individual goals for looking their best. His high ethical standards and integrity have earned him the distinction of being a leading plastic surgeon in Honolulu. After practicing in the islands for the past 28 years, he has not only an extremely loyal patient base but also a very high safety record. High priority to personal assessment of a patients needs and expectations is achieved in an atmosphere of privacy, respect and communication. Dr. Ishii believes in a team approach and works closely with his staff to provide his patients with education, one-on-one support, and comprehensive post-operative follow through. To meet the needs of patients seeking change through non-invasive options, other treatment modalities are available, such as: Skin Fitness (prescription-strength products), Botox, Soft Tissue Fillers, Laser, etc. The primary goal of this practice is to provide you with safe and excellent cosmetic results in an environment of trust and understanding.
About Dr. Clyde H. Ishii , LLC, MD, FACS
Facial Rejuvenation:
Facelift
Browlift
Necklift
Eyelid Surgery
Asian Eyelid Surgery
Non-Caucasian Nose Surgery
Fat Grafting
Correction of Ear Deformities
Breast Enhancement
Gynecomastia Surgery
Abdominoplasty (tummy tuck)
Liposuction and U.A.L. (ultrasound-assisted-lipoplasty)
Scar Revision
Breast Reconstruction
Breast Reduction
Hand Surgery
Functional & Cosmetic Nose Surgery
Comprehensive Skin-Fitness Program
Laser Hair & Vein Removal
Laser Treatment for brown spots
Laser Skin Resurfacing
Laser Skin Tightening
Chemical Peels
Dermabrasion
Botox
Injectable Fillers for smoothing fine lines and wrinkles:
Voluma
Juvederm
Belotero
Restylane
Perlane
Radiesse
Artefill
Computer Imaging available
Additional Information
Patient Affirmations
Thank you for devoting your lives to helping others achieve seemingly impossible goals. I have been so fortunate to have all of you take such good care of me. With heartfelt thanks, L.K. (breast reconstruction patient)
Thank you all so much for the in-depth care, attention to detail to the whole procedure, and for answering my many questions?from the start to the very end, it has been an incredible journey! This is because I have total trust and confidence in my doctor!! Thank you, Dr. Ishii!! L.E. (breast augmentation patient)
Thank you for making me feel beautiful! P.P. (facelift patient)
Although it's been two years since my surgery, not a day goes by that I don't think how fortunate I have been since then. I will be forever grateful to you for rejuvenating my face. It's fun when strangers smile at me now because they think I'm always smiling J L. K. (facelift patient who saved up for 20 years to have her surgery!)
Sincere thanks for the amazing work you did on my surgery and for the wonderful support that you have been for my husband and me. It was a most complicated surgery and I appreciate the incredible knowledge you had to develop in order to execute this surgery successfully. A.B. (facial surgery patient)
My sincere thanks to you and your wonderful staff for preparing me all the way through ? pre op/op/post op. Everything went like clockwork. You now have a totally satisfied ex-patient! 77-year old male, R. N. (to improve vision).
Thank you so much for making the last two years a happy experience. You and your staff always makes me feel safe and well looked after ? important during all of my reconstructive surgeries! You are the best. K.M (breast reconstruction)
Thank you so much for your sensitivity and care you gave to me ? I felt very comfortable from the very first appointment up to the last. Everyone was so kind and the care I received was both professional and personalized ? you all helped to make the experience a blessing for me. M. B. (Breast Augmentation)
Who would think going to a doctor's office would be so enjoyable! Thanks for all your expert recommendations in working with me on my skin care. Much respect and appreciation! T. M. (Skin Fitness)
Mere words cannot express my most sincere appreciation and gratitude for your excellent and caring services. It was a pleasure to be welcomed to your well organized office by the friendly staff members. Thank you from the bottom of my heart for extending such a morale boost. I feel as though life is just starting at this late age, Ha! 82-year old female, E. Y. (lower eyelid surgery)
Dear Dr. Ishii & Saskia: Thanks you so much for making the last two years a happy experience. You both always made me feel safe, well looked after, & important during ALL of my reconstruction surgeries. You are the best! Thank you, KM
Dr. Ishii: this thank you is long overdue; but not forgotten – I appreciate everything you have done for me over the years. Thank you for being you! GW
Dr. Ishii: I really appreciated your kindness what you've done for me. I'm so happy with everything! Thank you so very much again. CS
Thank you so very much for my fantastic body! My self-esteem has grown more than you know. WE have been on this path for over three years. Boy, it doesn't seem that long. I'm so thankful and grateful that I was referred to you. You did such a fabulous job! Also, you have such a GREAT staff. They are so understanding, kind, and patient; especially with all my questions. Again, thanks a million! RA
Saskia – Who would think going to a doctor's office would be so enjoyable! Thanks for all your expert recommendations in working with me on my skin care. Much respected and appreciated! TM
Dr. Ishii: Mere words cannot express my most sincere appreciation & gratitude for your excellent & caring service. It was a pleasure to be welcomed to your well-organized office by the friendly staff members. Thank you, form the bottom of my heart, for extending such a morale boost. I feel as though life is just starting – at this late age, ha! Thank you very much for taking such good care of me. I'm still receiving compliments —- at my age! EY
Dr Ishii & Staff: Thank you for all you have done for me. I'm well!! You have the best staff of all my doctors! DF
Dear Dr. Ishii: Thank you for taking excellent care of my hands – It's great to be able to do so many things again! BS
Saskia – I just had to share with you…..I went to the Salon the other day to get my hair cut. The girl told me that I had great skin. I've never heard that in my life. Isn't that great Thanks you so very much!! CS
Dr. Ishii & the fabulous back-up team: Thank you from the bottom of my heart for making me feel whole again! All of the minor pains have been worth it! And best of all getting to see all of you frequently….let's see what can we remake next so we don't forget each other Ha Ha. Love you all! SK
Dear Dr. Ishii: I just want to thank you for helping me get past this accident. I still remember when I first came to see you and how you treated me with dignity,; whereas the other plastic surgeons wouldn't touch or examine me. I'm not longer embarrassed looking people straight in the eye. I deeply appreciate all you've done for me. You're the most caring and compassionate physician I've encountered and feel very special having the opportunity to have been treated by you. Thanks for all you've done for me! KP
Dear Dr. Ishii: Just want to let you know how pleased I am with my breast implants. It's so nic
e to have soft breasts. I also like the size. In a way I'm glad I was forced to have this operation. Hope they last me for the rest of my life. The day of surgery I was anxious and my heart was showoing that. I'm glad you didn't cancel. You really handled the situation so well. I'm so grateful we have excellent doctors like you in Hawaii. God bless you and thanks so much, SH
Hi Dr. Ishii! Thank you for giving me the final pieces of a body that I could not achieve with diet and exercise. I'm so happy because I feel comfortable and complete. I truly appreciate your skill and eye for balance/beauty-you're the best! I imagined feeling better about myself because I'd be proportioned. I could not imagine how great I'd truly feel. SH
Dear Dr. Ishii: I hope it's not too late to send this note but thank you so much for the super job you did on me. I'm very much enjoying the new look that I've never had. It's just great to have them. Dr. Ishii; you're truly the most trustable and skillful doctor that I know. Again, thank you. YS (Japan)
Dr. Ishii & Staff: Thank you so much for your sensitivity and care you gave to me – I felt very comfortable from the very first appointment up to the last. Everyone was so kind and the care I received was both professional and personalized. You all helped to make the experience a blessing for me! With sincere gratitude, MB
Staff Profile
Working with Dr. Ishii's practice since 1996, I continue to be fascinated by our specialty of plastic & reconstructive surgery. We are so fortunate to have created a great team of professionals which have become our second families. The best part of working together is seeing our patients' lives improve on many levels.
Saskia Andreola, RN, BSN
I joined Dr. Ishii's practice in 2005 and have gained expertise in our front office. Greeting our patients and helping them with whatever their treatment needs may be are my main areas of focus. Whether it's for lasers, fillers, Botox, or minor surgeries, I'll do my best to take care of your needs.
Cathy Hamasaki, Administrative Assistant
In 1986 I was working at Straub Clinic as an RN. Dr. Ishii had just moved backe to Honolulu to begin his practice That was my introduction into the field of plastic surgery. He is an excellent surgeon who is very meticulous in the operating room. He continues to provide thorough consultations and is quite focused and caring with his patients.
Jean Cohen, RN
I've been handling the billing side of Dr. Ishii's practice since 1997 and work in the evening part time. Assisting you with any billing concerns and helping to explain the complex world of insurance is my goal.
Paula Okano, Billing Expert
I joined Dr. Ishii's team in 2007 after relocating from New Mexico. With 36 years of nursing experience, I call this my happy job. I love patient care, and most importantly, contributing to our mission to help you look and feel your best.
Kerry Fachan, RN