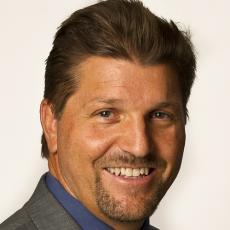 Paul D. Faringer, MD
Kaiser Perm, Div Of Plas Surg,
3288 Moanaloa Road, Honolulu,
Hi, 96819
United States
Phone: 808-432-8283
About Dr. Paul D. Faringer, MD
My practice philosophy is to provide the absolute best care possible for each of my patients and always make patient safety the first priority.
During my 6 years of training as a general surgeon and trauma surgeon, I felt restricted in my ability to express my artistic talents. So following my six year general surgery residency, I decided to pursue a plastic surgery career and completed another two years of training where my artistic talents could blend with the science of surgery. My current practice incorporates an artistic eye combined with the latest science and technology to create a unique, ideal result for each patient. Optimal results from surgery only occur when there is optimal communication between the patient and the doctor during the planning and discussion phase. To this end, we do everything possible to enhance patient communication with ample consult time as well as online and phone communication and even telemedicine for our outer island patients. Our goal is to make each patient encounter a positive and pleasant experience and to educate each patient as much as possible about their choices and options.
About Dr. Paul D. Faringer, MD
Dr. Faringer specializes in a broad range of body and facial plastic surgery. Listed below are some of the more frequently requested procedures. For inquiries regarding other procedures that are not listed, call The Aesthetic Center by Kaiser Permanente at (808) 432-5670 or toll free (866) 400-1760.
Procedures for the body:
Arm Lift (brachioplasty)
Trunk Lift (belt lipectomy)
Breast Augmentation with Implants
Breast Lift (mastopexy),
Breast Reduction
Liposuction
Tummy tuck (abdominoplasty),
Procedures for the face and neck
Brow lift
Eyelid tuck (blepharoplasty)
Facelift (rhytidectomy)
Fat Graft, facial
Neck lift
Nose reshaping (rhinoplasty