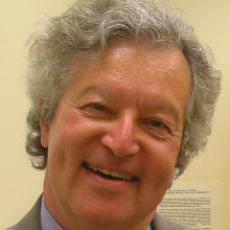 Mimis N. Cohen, MD, FACS
Plastic Surgery Divsion Mc958,
820 S. Wood Street,
Suite 515Csn, Chicago, Il,
60612-7316
United States
Phone: 312-996-9313
Fax: 312-413-0495
About Dr. Mimis N. Cohen, MD, FACS
As a University Professor and Department Chief with extensive clinical, research and teaching experience, I am in the forefront of my specialty. I bring to my patients the knowledge and experience of state-of-the-art procedures, as well as the emerging new techniques and innovations in Cosmetic and Reconstructive Surgery.
I believe that successful results and high level of satisfaction occur with close cooperation between the surgeon and the patient.
I provide all my patients with an extensive preoperative interview and evaluation. I listen carefully to all their requests and expectations. I discuss with them all available surgical procedures and recommend the most appropriate one(s) based on my assessment and experience, the patients appearance, request, needs and realistic expectations.
About Dr. Mimis N. Cohen, MD, FACS
Dr. Cohen specializes in cosmetic procedures of the face, body and extremities. These procedures include:
Facelifts * Liposuction
Dermabrasion * Eyelid Surgery
Rhinoplasty * Chemical peels
Ear Surgery * Septoplasty
Facial implants * Body contouring
Breast augmentation, lift, reduction and reconstruction
Facial Implants
Facelift
Eyelid Surgery
Ear Surgery
Cheek Augmentation
Chin Augmentation
Tummy Tuck
Liposuction
Post-Bariatric
Male Breast Reduction
Breast Reduction
Breast Lift
Breast Augmentation
Hair Transplantation
Lip Augmentation
Nose Reshaping
Chemical Peel Light
Chemical Peel Deep
Injectables
Fat Injection
Laser Hair Removal
Mircrodermabrasion
Micropigmentation