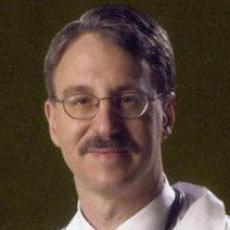 Benjamin A. Van Raalte, MD
4334 E. 53Rd Street, Davenport,
Ia, 52807
United States
Phone: 563-322-8877
Fax: 563-322-8375
About Dr. Benjamin A. Van Raalte, MD
Our mission is to help people look and feel better about themselves.
Our vision is to be recognized and respected as one of the finest cosmetic surgical facilities and medical spas in the Midwest.
Our values as a cosmetic surgery based business that offers medical-grade treatments are as follows: Quality, Ethics and Compassion.
Your privacy is protected with Iowa Plastic Surgery. Cosmetic surgery procedures are vastly growing in popularity; however, we understand that it is important to maintain sensitivity to our patients' privacy. Rest assured that you will always receive confidential and professional care with us. Our new facility was designed with confidentiality/your protection in mind.
About Dr. Benjamin A. Van Raalte, MD
Dr. Van Raalte has special expertise in a wide variety of newer facelift techniques, including the suture and Endotine mid-face lifts with small, hidden incisions, and facelifts with elevation of the sagging deep tissues for a relaxed, younger, and refreshed look. We offer external ultrasound after liposuction treatments. Our practice also performs a considerable number of abdominoplasties, or tummy tucks, including mini, full, and belt lipectomies. Dr. Van Raalte also performs cosmetic rhinoplasties (nose surgery) referred by other physicians.
We have expertise in round, high profile, anatomic or shaped implants, gel and expandable breast implants. Dr. Van Raalte is one of the few surgeons with extensive experience placing both round and shaped implants through axillary or armpit incisions. The armpit incision can be very small and usually fades to a line that is difficult to perceive. We also place implants through an incision in the nipple or under the breast. We use different implants and incisions for each patient, using our skill and techniques to fit your needs.
Liposuction
Lower Body Lift
Post-Bariatric
Tummy Tuck
Body Contouring
Facial Implants
Forehead Lift
Hair Transplantation
Lip Augmentation
Breast Augmentation
Breast Implants
Breast Lift
Breast Reduction
Male Breast Reduction
Arm Lift
Nose Reshaping
Cheek Augmentation
Chin Augmentation
Ear Surgery
Eyelid Surgery
Facelift
Chemical Peel Deep
Chemical Peel Light
Fat Injection
Injectables
Laser Hair Removal
Micropigmentation
Mircrodermabrasion
Skin Resurfacing