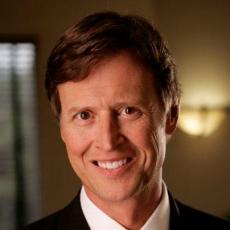 T. Gerald O'Daniel, MD
222 South 1St Street, Suite 100,
Louisville, Ky, 40202
United States
Phone: 502-584-1109
Fax: 502-589-6882
About Dr. T. Gerald O'Daniel, MD
Ancient classical sculptors achieved perfect balance and beauty in their human forms by applying the golden ratio ? a combination of art and mathematics to create beautiful proportionality. Similarly, plastic surgery merges the talents of the fine artist and the doctor of medicine to create harmony, proportion and balance.
Combining dual board certifications in plastic surgery and Otolaryngology-Head and Neck Surgery and a lifelong pursuit of sculpture, painting and drawing, Dr. O'Daniel brings a highly honed blend of skills to his extensive repertoire of plastic surgical procedures.
Throughout his rigorous training and many years of experience, Dr. O'Daniel has worked to develop and modify operative techniques that achieve the ultimate harmony, balance and proportions of a beautiful face and body. These surgical improvements coupled with innovative anesthetic techniques makes plastic surgery safer and more comfortable or the patient and dramatically shorten the recovery time.
The majority of Dr. O'Daniel's plastic surgical procedures are performed in his state-of-the-art fully licensed surgical center.
Breast Lift
Breast Reduction
Male Breast Reduction
Post-Bariatric
Liposuction
Tummy Tuck
Cheek Augmentation
Chin Augmentation
Ear Surgery
Eyelid Surgery
Facelift
Facial Implants
Forehead Lift
Hair Transplantation
Lip Augmentation
Nose Reshaping
Chemical Peel Light
Chemical Peel Deep
Injectables
Fat Injection
Laser Hair Removal
Mircrodermabrasion
Micropigmentation