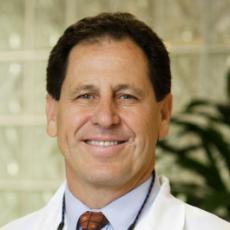 Arthur Dean Jabs, MD, PhD, FACS
6430 Rockledge Dr, Suite 100
Bethesda, Maryland 20817
United States
Phone: (301) 329-5430
Fax: 301-493-4420
About Dr. Arthur Dean Jabs, MD, PhD, FACS
The decision to improve the shape of your body is highly personal. You want a specific look and a Doctor that understands your concerns and desires. You want an experienced surgeon with an artistic eye who dwells on details and puts your well being above all else. Doctor Dean Jabs isthat surgeon. Specializing in breast augmentation, facial rejuvenation and rhinoplastyusing the latest techniques with the smallest possible incisions, you will recover faster and be more comfortable in the post operative period.
From your first consultation to your last follow up visit, you will be pampered. The entire staff is trained to make your experience a positive one. During the initial consultation Dr. Jabs will listen to what you want and learn about your medical history. After a brief examination, all of your questions will be addressed with detailed individualized answers. An imaging session may be performed if appropriate where you can see possible outcomes. You will review pre and post operative photos of previous patients of Dr. Jabs who requested the same procedure. and a quote for the procedure will be provided and explained. Scheduling is quick and easy..
Your surgery will be performed at a hospital affiliated outpatient surgery center where your care is provided by experienced, caring nurses and doctors. The procedure will take a few hours and you will be on your way home soon thereafter. All follow up care is included.
When you choose Dr. Jabs you enter into a relationship built on mutual trust and respect. We will treat you as a member of the family. We look forward to seeing you.
Visit Dr. Jabs other websites:
See more videos from Dr. Jabs' custom playlist HERE?list=PLB7B3BF49FE505483&feature=viewall
About Dr. Arthur Dean Jabs, MD, PhD, FACS
Dr. Jabs has a special interest in breast surgery (augmentation, reduction and lifts), facial rejuvenation (minimal incision facelifts), body contouring and nasal surgery, both primary and revision.
Post-Bariatric
Tummy Tuck
Facial Implants
Forehead Lift
Hair Transplantation
Lip Augmentation
Breast Augmentation
Breast Lift
Breast Reduction
Male Breast Reduction
Nose Reshaping
Cheek Augmentation
Chin Augmentation
Ear Surgery
Eyelid Surgery
Facelift
Chemical Peel Deep
Chemical Peel Light
Fat Injection
Injectables
Laser Hair Removal
Micropigmentation
Mircrodermabrasion