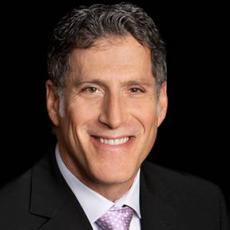 Michael D. Cohen, MD
8322 Bellona Avenue, Suite 300,
Baltimore, Md, 21204
United States
Phone: 410-202-0276
Fax: 410-296-0412
About Dr. Michael D. Cohen, MD
Baltimore native Dr. Michael Cohen is board certified by the American Board of Plastic Surgery and an active member of the American Society of Plastic Surgeons. As a member of the American Society for Aesthetic Plastic Surgery (ASAPS), he is among a select group of board certified plastic surgeons that have attained the highest level of achievement in cosmetic surgical training, continuing education and clinical experience.
One of the leading breast surgeons in the nation, Dr. Cohen has the prestigious honor of being one of Mentor's Top 25 Surgeons in their LEAD Program (Leadership, Experience and Development in Breast Augmentation). Mentor is the largest manufacturer of breast implants in the United States. Dr. Cohen also performs a full range of other cosmetic procedures, including abdominoplasty (tummy tuck), liposuction, labiaplasty and facial surgery.
Dr. Cohen completed his plastic surgery residency at Stanford University Medical Center and his general surgery residency at Boston University. Also a graduate of Tulane University School of Medicine, Dr. Cohen is fellowship-trained in cosmetic, microvascular and burn surgery.
While Dr. Cohen's professional training and surgical talent are very impressive, his compassionate approach to medicine is what truly sets him apart. Dr. Cohen is known for his ability to put patients at ease, listening carefully to their goals and guiding them every step of the way toward achieving them. It's his empathy and regard for patients, artistic talent, meticulous technique and reputation for creating natural, beautiful results that put Dr. Cohen at the top of his field – as one of Baltimore's premier cosmetic plastic surgeons.
About Dr. Michael D. Cohen, MD
Through the artful blending of technology and aesthetics, the Cosmetic Surgery Center of Maryland has created an incomparable approach to helping you look and feel your best. Focused on excellence, our board certified surgeons are nationally and internationally recognized in their specialties. They are experienced in the full range of surgical procedures, including:
Breast Augmentation
Breast Lift
Breast Reduction
Breast Reconstruction
Face Lift
MACS Lift
Neck Lift
Eyelid Surgery
Ear Surgery
Rhinoplasty
Body Lift
Thigh Lift
Arm Lift
Liposuction
Abdominoplasty
Labial Contouring
Vaginal Rejuvenation
Botox
Juvederm
Dysport
Restylane
Perlane
Radiesse
Medical Grade Peels
Laser Skin Treatments
Laser Hair Removal
Liposuction
Lower Body Lift
Post-Bariatric
Tummy Tuck
Body Contouring
Facial Implants
Forehead Lift
Hair Transplantation
Lip Augmentation
Breast Augmentation
Breast Implants
Breast Lift
Breast Reduction
Male Breast Reduction
Arm Lift
Nose Reshaping
Cheek Augmentation
Chin Augmentation
Ear Surgery
Eyelid Surgery
Facelift
Chemical Peel Deep
Chemical Peel Light
Fat Injection
Injectables
Laser Hair Removal
Micropigmentation
Mircrodermabrasion
Skin Resurfacing