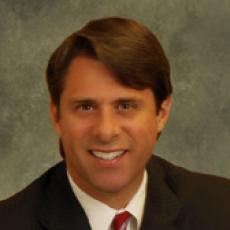 Michael F. Chiaramonte, MD
120 Waterfront Street,
Suite 400, National Harbor, Md,
20745
United States
Phone: 301-567-6767
Fax: 301-567-6766
About Dr. Michael F. Chiaramonte, MD
When you come to Bella Cosmetic Surgery, you'll find us ready to listen. Our goal is to ensure that you feel completely comfortable, well informed, and right at home. We'll get to know and appreciate the real you, answer your questions, and help you make the right choices.
Come meet us. You'll find the short drive from Washington, DC, can make a long-lasting difference in your looks. Our new office in National Harbor is conveniently located to serve women and men from Maryland and Northern Virginia, too.
We understand that you are longing for a more beautiful appearance, and we're well aware that choosing a plastic surgeon can seem like a big step. Dr. Michael Chiaramonte and his staff are dedicated to ensuring you a satisfying experience from beginning to end, as we help you attain your beauty goals.
When you are in our office you are treated as if you are our most important patient.
During your confidential appointment, you will spend time with Dr. Chiaramonte until he understands what your goals are. He will then present you with options that are appropriate and realistic to meet those goals.
He will take an in-depth medical history so that your safety is insured. He is available by phone to answer any of your questions, or you may make as many office visits as necessary so that you feel comfortable with your decision.
Dr. Chiaramonte is committed to providing superior and personalized care to each of his patients to ensure the best possible outcome.
We look forward to helping you create an enhanced outer self that reflects the beautiful you inside. Welcome to Bella.
See more videos from Dr. Chiaramonte's custom playlistHERE?list=PL62488D447C13D8AF
About Dr. Michael F. Chiaramonte, MD
Dr. Michael F. Chiaramonte serves as Medical Director of Bella Cosmetic Surgery in National Harbor, Maryland ina plastic surgeonwho performs all the requisite procedures on patients' faces, breasts, and bodies, he also has a strong interest in downtime-minimizing nonsurgical techniques.
Liposuction
Lower Body Lift
Post-Bariatric
Tummy Tuck
Body Contouring
Facial Implants
Forehead Lift
Lip Augmentation
Breast Augmentation
Breast Implants
Breast Lift
Breast Reduction
Male Breast Reduction
Arm Lift
Non-Surgical Fat Reduction
Nose Reshaping
Cheek Augmentation
Chin Augmentation
Ear Surgery
Eyelid Surgery
Facelift
Chemical Peel Deep
Non-surgical skin tightening
Chemical Peel Light
Fat Injection
Injectables
Laser Hair Removal
Micropigmentation
Mircrodermabrasion
Skin Resurfacing