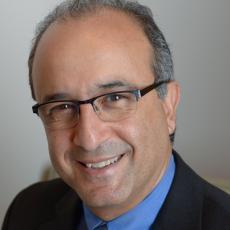 Fouad J. Samaha, MD, FACS
2300 Crown Colony Drive,
Suite 101, Quincy, Ma, 02169,
United States
Phone: 617-786-7600
Fax: 617-786-7616
About Dr. Fouad J. Samaha, MD, FACS
Dr. Fouad Samaha and the talented and caring staff of Boston Plastic Surgery create a personal bond with their patients, delivering a level of service that has earned them outstanding patient loyalty and a practice almost solely dependent on referrals.
"There are emotional as well as physical considerations when advising and caring for a patient. I take everything into account. Yes, I want my patients to look wonderful but I want them to feel wonderful too. I am not just sculpting a face or contouring a body; I am affecting the whole person."
About Dr. Fouad J. Samaha, MD, FACS
Dr. Fouad Samaha has been a practicing plastic surgeon in the Boston area for over 17 years. He is known for using state-of-the-art techniques that provide patients with the most pleasing results in a safe, professional setting.
By combining advanced techniques in cosmetic surgery with cutting-edge medical skin rejuvenation techniques, the doctor creates masterful improvements to both the face and body.During his career in Boston, Dr. Samaha has built a large following of loyal patients who continue to refer loved ones to the practice.
Liposuction
Lower Body Lift
Post-Bariatric
Tummy Tuck
Body Contouring
Facial Implants
Forehead Lift
Hair Transplantation
Lip Augmentation
Breast Augmentation
Breast Implants
Breast Lift
Breast Reduction
Male Breast Reduction
Arm Lift
Non-Surgical Fat Reduction
Nose Reshaping
Cheek Augmentation
Chin Augmentation
Ear Surgery
Eyelid Surgery
Facelift
Chemical Peel Deep
Non-surgical skin tightening
Chemical Peel Light
Fat Injection
Injectables
Laser Hair Removal
Micropigmentation
Mircrodermabrasion
Skin Resurfacing