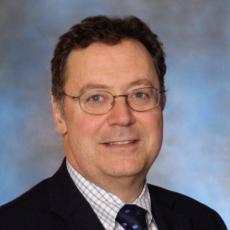 William E. LoVerme, MD
Suite 301, 1 Washington Street,
Wellesley, Ma, 02481
United States
Phone: 781-263-0011
Fax: 781-263-0096
About Dr. William E. LoVerme, MD
Dr. LoVerme is among the top cosmetic surgeons in the Boston area, with distinctions as President of the Massachusetts Society of Plastic Surgeons and Chief of Plastic Surgery at two major hospitals. By teaching advanced surgical seminars, conducting medical research, and practicing independently since 1985, he continually maintains his expertise and remains up-to-date on the latest surgical techniques. While Dr. LoVerme's experience provides him with superior technical skill, he recognizes that technical skill alone does not lead to successful surgery. Today more than ever, patients desire natural looking results. The goal of modern cosmetic surgery is to create an enhanced appearance for patients without changing their individual look. Specializing in cosmetic surgery for over seventeen years has provided Dr. LoVerme with the artistic ability to achieve these natural looking results.
Dr. LoVerme established Accurate Aesthetics in 1996 with the mission of providing exceptional care in a personal practice. Patients come to Accurate Aesthetics with very different expectations for plastic surgery. Dr. LoVerme and his staff devote the time and personal attention necessary to understand these expectations. Because every body is unique, every surgery Dr. LoVerme performs is individual and personalized.
Additional Information
Plastic Surgery is a unique medical specialty that relies on a doctor's technical skill and artistic ability. Your plastic surgeon must have the experience to visualize and clearly explain the results of your surgery. Your surgeon is the person with whom you will discuss expectations, formulate reasonable goals, and bring these goals to life. Therefore, optimal results depend on a close relationship between you and your doctor. Our commitment to the following goals helps us to foster this relationship of trust:
Confidentiality
All information pertaining to your appointment, including what you discuss with the doctor, is held in the strictest confidence.
Individual Attention
The decision to consider plastic surgery is an individual, private one. We provide one-on-one consultation with Dr. LoVerme, follow-up appointments after surgery, and availability by telephone for your questions.
Full Patient Education
We use customized videotapes and brochures to introduce you to the field of plastic surgery. Additionally, we use state of the art computer imaging to help you visualize results before they take place. Our goal is to ensure you choose the most appropriate procedure to meet your personal needs.
Facial Implants
Facelift
Eyelid Surgery
Ear Surgery
Cheek Augmentation
Chin Augmentation
Tummy Tuck
Liposuction
Post-Bariatric
Male Breast Reduction
Breast Reduction
Breast Lift
Breast Augmentation
Hair Transplantation
Lip Augmentation
Nose Reshaping
Chemical Peel Light
Chemical Peel Deep
Injectables
Fat Injection
Laser Hair Removal
Mircrodermabrasion
Micropigmentation