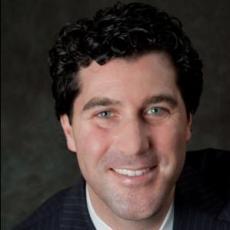 Brian Glatt, MD, FACS
310 Madison Avenue, Suite 100,
Morristown, Nj, 07960
United States
Phone: 973-889-9300
Fax: 973-889-9400
About Dr. Brian Glatt, MD, FACS
Brian S. Glatt, MD, FACS specializes in evaluating the needs of the entire patient, and he and his staff make your comfort and privacy a top priority. At the Premier Plastic Surgery Center of New Jersey, Dr. Glatt and his staff recognize the importance of helping patients feel at ease before, during, and after surgery. Dr. Glatt welcomes the opportunity to answer your questions while working with you to develop a specific, individualized treatment plan for the results you truly desire. With Dr. Glatt's unique ability to help his patients realize their vision, it is no wonder that patients often return to Dr. Glatt for additional procedures, and refer their friends and family as well.
About Dr. Brian Glatt, MD, FACS
Brian S. Glatt, MD, FACS takes pride in his ability to combine the highest level of technical expertise with an exceptional artistic vision and keen aesthetic sense in order to produce outstanding, yet natural looking results. As a premier plastic surgeon in New Jersey, Dr. Glatt has expertise in facial aesthetic and reconstructive surgery, cosmetic and reconstructive breast surgery, as well as body contouring procedures such as gynecomastia , tummy tucks and liposuction . He is precise yet gentle in his expert administration of BOTOX Cosmetic, and the newest injectable fillers, including Restylane?, Radiesse?, Sculptra?, and Juvederm?*.*
Body
Breast Augmentation
Breast Lift
Breast Reconstruction
Breast Reduction and Gynecomastia
Facelift
Rhinoplasty
Blepharoplasty (Eyelid lift)
Brow Lift
Abdominoplasty
Liposuction
Thigh Lift
Total Body Lift
Injectables
BOTOX Cosmetic
Radiesse?
Restylane?
Sculptra?
Juvederm?
Skin Care
Dermabrasion and microdermabrasion
Laser Skin Resurfacing
Chemical Peels
Skin Care Products
Massage
Swedish Massage
Therapeutic Massage
Manual Lymphatic Drainage
Reflexology
Specialties
Mommy Makeover
Pediatric Plastic Surgery
In addition to being well versed in the most recent cosmetic and restorative surgery procedures and technology, Dr. Glatt has extensive experience in pediatric plastic surgery, having served as chief resident at the prestigious Children's Hospital of Philadelphia, one of the premier children's hospitals in the nation.
Liposuction
Lower Body Lift
Post-Bariatric
Tummy Tuck
Body Contouring
Facial Implants
Forehead Lift
Hair Transplantation
Lip Augmentation
Breast Augmentation
Breast Implants
Breast Lift
Breast Reduction
Male Breast Reduction
Arm Lift
Non-Surgical Fat Reduction
Nose Reshaping
Cheek Augmentation
Chin Augmentation
Ear Surgery
Eyelid Surgery
Facelift
Chemical Peel Deep
Non-surgical skin tightening
Chemical Peel Light
Fat Injection
Injectables
Laser Hair Removal
Micropigmentation
Mircrodermabrasion
Skin Resurfacing