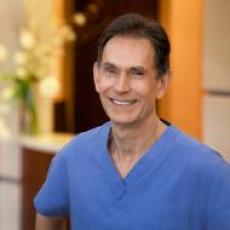 David J. Lange, MD, FACS
The Peer Group,
124 Columbia Turnpike,
Florham Park, Nj, 07932
United States
Phone: 973-822-3000
Fax: 973-822-1726
About Dr. David J. Lange, MD, FACS
Dr. Lange's feeling toward plastic surgery are best conveyed in the following quote: We restore, repair or conceal those parts of the face and body that nature has given but fortune has taken away, not so much that we delight the eye, but that we buoy up the spirit and restore the mind of the afflicted, by Dr. Gaspare Tagliacozzi, University of Bologna, Italy, 1597.
About Dr. David J. Lange, MD, FACS
Dr. Lange's areas of expertise include facelift, brow lift, neck lift, and rejuvenation of the eyelids through eyelid surgery, permanent lip, and cheek and chin enhancement and facial contouring.
Dr. Lange's most requested cosmetic procedures for the body are breast augmentation, liposuction, breast lift and breast reduction and abdominoplasty or tummy tuck. Time and attention is taken during all consultations so that individual questions and concerns can be appropriately addressed. Dr. Lange reveals potential results to clients by reviewing before and after plastic surgery photographs and utilizing hi-tech computer imaging.
Additional Information
Dr. Lange is very active in humanitarian and charitable organizations here in northern New Jersey and abroad, giving children with birth defects a chance for normal lives. One of his passions is helping infants and children born with facial birth defects such as cleft lip and cleft palate, ear deformities and other facial abnormalities, leading or participating in plastic surgery procedures to provide the child with a life-changing transformation. Dr. Lange has been on the team of physicians at the St. Barnabas Regional Craniofacial Center in Livingston, New Jersey since he began his practice with The Peer Group. He has also participated in many trips to foreign countries to help children and families in need of cosmetic plastic surgery. El Salvador was the first and most memorable of his trips. His team was able to help 136 patients over a week's time. He has also traveled to Guatemala, Mexico, Costa Rica, Panama, Bosnia and Thailand.
Outside of his busy plastic surgery practice, Dr. Lange enjoys the outdoors, most notably hiking, mountain climbing, camping and skiing (which is his favorite). Exercise and fitness are an important part of Dr. Lange's daily routine, and as an active lifestyle proponent, he has shared this interest with many of his patients, incorporating its benefits into their post surgery regimen to help them transform not only their bodies but also their lives.
Liposuction
Lower Body Lift
Post-Bariatric
Tummy Tuck
Body Contouring
Facial Implants
Forehead Lift
Hair Transplantation
Lip Augmentation
Breast Augmentation
Breast Implants
Breast Lift
Breast Reduction
Male Breast Reduction
Arm Lift
Buttock Augmentation
Non-Surgical Fat Reduction
Eyelash Enhancement
Nose Reshaping
Cheek Augmentation
Chin Augmentation
Ear Surgery
Eyelid Surgery
Facelift
Chemical Peel Deep
Hand Rejuvenation
Non-surgical skin tightening
Chemical Peel Light
Fat Injection
Injectables
Laser Hair Removal
Micropigmentation
Mircrodermabrasion
Skin Resurfacing