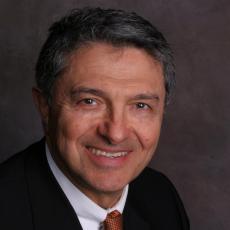 Farhad Rafizadeh, MD, FACS
101 Madison Avenue, Morristown,
Nj, 07960
United States
Phone: 973-267-0928
Fax: 973-267-6960
About Dr. Farhad Rafizadeh, MD, FACS
Our philosophy is to enhance our patients' quality of life through improvement in their appearance, as well as by improving their lifestyle through better nutrition, exercise, and effective skin protection. We believe that cosmetic surgery has a profound effect on the patient's sense of well-being. We try to inform them as much as possible about the side effects and potential complications of any surgery. In this way, they make a conscious and well-informed decision. We believe that this approach leads to happier patients?and happy patients make our practice grow.
About Dr. Farhad Rafizadeh, MD, FACS
Dr. Rafizadeh specializes in facial cosmetic surgery, body contouring by liposuction, cosmetic surgery of the breasts and in breast reconstruction after mastectomy. He has been recognized by his peers, patients, and in multiple publications as the number one choice for plastic surgery.
Visit Dr. Rafizadeh's photo gallery of before and after cases.
Facelift
Eyelid Surgery
Ear Surgery
Cheek Augmentation
Chin Augmentation
Tummy Tuck
Liposuction
Post-Bariatric
Male Breast Reduction
Breast Reduction
Breast Lift
Breast Augmentation
Forehead Lift
Hair Transplantation
Lip Augmentation
Nose Reshaping
Chemical Peel Light
Chemical Peel Deep
Injectables
Fat Injection
Laser Hair Removal
Mircrodermabrasion
Micropigmentation