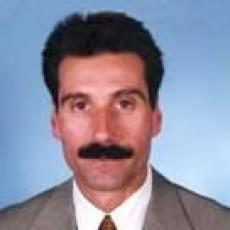 Frank J. Ferraro, MD
2 Sears Drive, Suite 103,
Paramus, Nj, 07652
United States
Phone: 201-664-8000
Fax: 201-262-7724
About Dr. Frank J. Ferraro, MD
You will quickly learn that aesthetic plastic surgery is a unique specialty similar to other divisions in the science of medicine, but unique in its blend of form, function, and artistic beauty unique to the individual. The Twenty-first century brings emerging technological advances that we make available after careful review and selection.
You will find our staff is warm, friendly, and compassionate. They are there to assist you through every step of your decision.
Our unrelenting pursuit to advance the science and technology aspects with an artistic blend as we individualize cosmetic excellence is exemplified by our photographic gallery. Thank you for taking our website tour and we look forward to helping you achieve you own personal excellence.
About Dr. Frank J. Ferraro, MD
Dr. Ferraro specializes in all aspects of aesthetic plastic surgery, including:
Breast Augmentation
Breast Lift
Breast Reduction
Breast Reconstruction
Liposuction
Tummy Tuck
Blepharoplasty
Facelift
Neck Lift
Rhinoplasty
Otoplasty
Body Lift
Thigh Lift
Arm Lift
BOTOX Cosmetic
JUVEDERM Injectable Gel
Restylane?
Fat Injection
Obagi
Liposuction
Lower Body Lift
Post-Bariatric
Tummy Tuck
Body Contouring
Facial Implants
Forehead Lift
Hair Transplantation
Lip Augmentation
Breast Augmentation
Breast Implants
Breast Lift
Breast Reduction
Male Breast Reduction
Arm Lift
Nose Reshaping
Cheek Augmentation
Chin Augmentation
Ear Surgery
Eyelid Surgery
Facelift
Chemical Peel Deep
Chemical Peel Light
Fat Injection
Injectables
Laser Hair Removal
Micropigmentation
Mircrodermabrasion
Skin Resurfacing