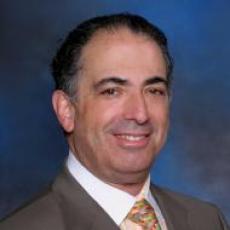 Gary M. Brownstein, MD
102 Browning Lane, Suite 1,
Bldg. A, Cherry Hill, Nj,
08003
United States
Phone: 856-795-7000
Fax: 856-795-7003
About Dr. Gary M. Brownstein, MD
Dr. Brownstein's goal is to achieve aesthetically pleasing and youthful results for you. Whether it's enhancements like Botox injections or more complex procedures like facelifts, liposuction or breast augmentation, Dr.
Brownstein is here to help you reach your goals. Your body is your own, but you don't have to live with what nature originally gave you. Whatever your
desires, Cherry Hill Cosmetic Surgery will take the time to understand what
your needs are, what your goals are, and then we tailor a unique cosmetic plan for your success.
About Dr. Gary M. Brownstein, MD
Facelifts
Rhinoplasty (Nose reshaping)
Blepharoplasty (Eyelid surgery)
Fat grafting: facial areas, buttocks (Brazilian Butt Lift) Fillers Botox injections Otoplasty (Ear pinning) Facial implants Breasts Augmentation (Enlargement) Mastopexy (Breast lift) Breast Reduction Breast Reconstruction Abdominoplasty (Tummy tuck)
Liposuction: Neck, Arms, Back, Abdomen, Buttock, Hips, Thighs
Liposuction
Lower Body Lift
Post-Bariatric
Tummy Tuck
Body Contouring
Facial Implants
Forehead Lift
Hair Transplantation
Lip Augmentation
Breast Augmentation
Breast Implants
Breast Lift
Breast Reduction
Male Breast Reduction
Arm Lift
Nose Reshaping
Cheek Augmentation
Chin Augmentation
Ear Surgery
Eyelid Surgery
Facelift
Chemical Peel Deep
Chemical Peel Light
Fat Injection
Injectables
Laser Hair Removal
Micropigmentation
Mircrodermabrasion
Skin Resurfacing