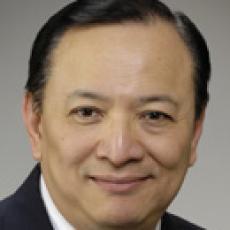 Armando B. Mata, MD, FACS
161 Riverside Drive, Suite 106,
Binghamton, Ny, 13905
United States
Phone: 607-729-0101
Fax: 607-729-5693
About Dr. Armando B. Mata, MD, FACS
Choosing the right surgeon for your needs is a factor you need to consider with aesthetic surgery because the surgeons qualifications and expertise are integral to the success of your surgery. Dr. Matas success in this specialized area of surgery is a testament to his skills and expertise. Should you choose him, be confident that both he and his staff will provide answers to all of your questions and deliver the highest quality care you deserve. Dr. Mata has been in practice since 1982.
About Dr. Armando B. Mata, MD, FACS
Dr. Matas name is synonymous with breast augmentation. He achieves spectacular results because of his insistence on using a periareolar approach and submuscular placement whenever possible. He is an artist when it comes to body remodeling. His specialty is all cosmetic and reconstructive surgery.
Facial Implants
Facelift
Eyelid Surgery
Ear Surgery
Cheek Augmentation
Chin Augmentation
Tummy Tuck
Liposuction
Post-Bariatric
Male Breast Reduction
Breast Reduction
Breast Lift
Breast Augmentation
Hair Transplantation
Lip Augmentation
Nose Reshaping
Chemical Peel Light
Chemical Peel Deep
Injectables
Fat Injection
Laser Hair Removal
Mircrodermabrasion
Micropigmentation