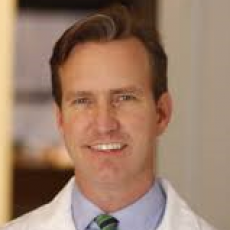 Douglas S. Steinbrech, MD
60 East 56Th Street, 3Rd. Floor,
New York, Ny, 10022
United States
Phone: 212-750-7100
Fax: 212-504-2812
About Dr. Douglas S. Steinbrech, MD
The entire focus of Dr. Steinbrech's practice revolves around the philosophy of using Minimally Invasive Aesthetic Techniques. Smaller incisions which are well hidden, and less invasive techniques with delicate work, help to minimize bruising, decrease recovery time, and optimize consistently natural results.
He has incorporated this philosophy into all of his techniques including: Mini-Incision Facelift and Necklift, Mini-Incision Browlift (though the eyelid crease), No-scar Lower eyelid lift, Short-Incision Breast Reduction, Trans-Axillary Breast Augmentation (under the arm), Post-Pregnancy Scarless Breastlift (augmentation through a tummy tuck incision), and Mini-Incision Liposculpture (using smaller, fewer, and hidden incisions).
Dr. Steinbrech and his staff are committed to delivering outstanding patient care and service, and believe in the importance of establishing a long term patient-physician relationship. Dr. Steinbrech feels so strongly about individualized attention, that he speaks with each patient the night before surgery to answer any questions, and also checks in on the patient the evening of the surgery to personally ensure a smooth, post-operative course. His standard of compassionate care of the highest quality is emphasized and employed by the rest of his attentive staff. The priority of the office is to provide a pleasant, comfortable, and discreet environment, while delivering efficient and professional services. Whether choosing Hospital-based treatments or more private care in our JJACHO-approved surgical center complete with board-certified anesthesiologists, the staff is dedicated to maintaining a seamless, positive experience.
About Dr. Douglas S. Steinbrech, MD
Facelift
Brow Lift
Eyelid Lift
Nose Sculpting
Ear Correction
Neck Lift
Facial Implants
Lip Enhancement
Skin Cancer Reconstruction
Breast Reconstruction
BOTOX
Restylane
Hylaform
Radiesse
Sculptra?
Collagen
Alloderm
Fat Injection
Acne Scar Removal
Dermabrasion
Microdermabrasion
Laser Skin Resurfacing
Breast Lift
Breast Augmentation
Breast Reduction
Gynecomastia
Tummy Tuck
Liposuction
Mommy Makeovers
Breast Asymmetry
Vein Therapy
Liposuction
Lower Body Lift
Post-Bariatric
Tummy Tuck
Body Contouring
Facial Implants
Forehead Lift
Hair Transplantation
Lip Augmentation
Breast Augmentation
Breast Implants
Breast Lift
Breast Reduction
Male Breast Reduction
Arm Lift
Non-Surgical Fat Reduction
Nose Reshaping
Cheek Augmentation
Chin Augmentation
Ear Surgery
Eyelid Surgery
Facelift
Chemical Peel Deep
Non-surgical skin tightening
Chemical Peel Light
Fat Injection
Injectables
Laser Hair Removal
Micropigmentation
Mircrodermabrasion
Skin Resurfacing