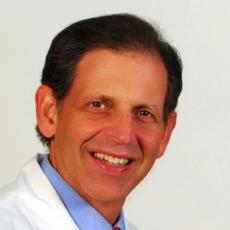 Lawrence S. Glassman, MD
311 N. Midland Avenue, Nyack,
Ny, 10960
United States
Phone: 845-353-2828
Fax: 845-353-4121
About Dr. Lawrence S. Glassman, MD
Dr. Glassman's philosophy of plastic surgery is the emphasis on a natural appearance. He states, "Patients want to look better not different. The goal of plastic surgery is to enhance a patient's appearance in a natural way."
About Dr. Lawrence S. Glassman, MD
Facelift
Browlift
Rhinoplasty (Nose Reshaping)
Blepharoplasty (Eyelid Surgery)
Breast Augmentation
Endoscopic Transaxillary Breast Augmentation
TUBA (transumbilical breast augmentation)
Breast Reduction
Breast Lift
Abdominoplasty ("Tummy Tuck")
Liposuction
Belt Lift (Belt Lipectomy)
Gynecomastia (Male Breast Reduction)
Otoplasty (Ear Surgery)
Labiaplasty
Additional Information
For those who wish to enhance their appearance, today's cosmetic procedures offer the opportunity to reshape physical features and improve self-esteem. Further, reconstructive surgical procedures can eliminate or minimize a wide range of physical abnormalities caused by accidents, disease and congenital defects, helping patients to enjoy full and normal lives.
The main focus of our practice is the complete satisfaction of all of our patients. Every effort is made to ensure that our patients make well-informed choices and achieve the best results possible, all within a comfortable and confidential setting.
Breast Lift
Breast Reduction
Male Breast Reduction
Post-Bariatric
Liposuction
Tummy Tuck
Cheek Augmentation
Chin Augmentation
Ear Surgery
Eyelid Surgery
Facelift
Facial Implants
Forehead Lift
Hair Transplantation
Lip Augmentation
Nose Reshaping
Chemical Peel Light
Chemical Peel Deep
Injectables
Fat Injection
Laser Hair Removal
Mircrodermabrasion
Micropigmentation