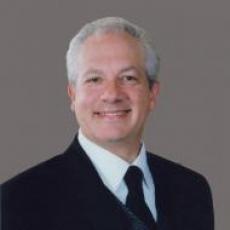 Martin E. Kessler, MD, FACS
242 Merrick Road, Suite 302,
Rockville Centre, Ny, 11570,
United States
Phone: 516-536-5858
Fax: 516-536-6119
About Dr. Martin E. Kessler, MD, FACS
At The Plastic Surgery Group, P.C., we are dedicated to providing the latest techniques in all aspects of cosmetic and reconstructive plastic surgery. With two offices strategically located on the north and south shores of Long Island, and with affiliations at nine major area hospitals, we are committed to the expert and individualized treatment of every patient.
All cosmetic and reconstructive procedures are performed by surgeons who are board certified by the American Board of Plastic Surgery.
About Dr. Martin E. Kessler, MD, FACS
Dr. Kessler is skilled in the latest surgical techniques that include Breast Augmentation, (Breast Implant), Face Lift Surgery (Rhytidectomy), Tummy Tuck (Abdominoplasty), Nose Job (Rhinoplasty), and Liposuction Surgery, many of which can be comfortably and conveniently performed in his Free Standing Quad A Certified Ambulatory Surgical Facility.
His practice is also available for ancillary cosmetic procedures including:
Botox
Restylane
Juvederm
Sculptra
Dermabrasion
Laser Surgery
Chemical Peel
Additional Information
INSTUTIONAL RESPONSIBILITIES :
TEACHING(15%):
Clinical Instructor Plastic Surgery, S.U.N.Y. Stony Brook(South Nassau Communities Hospital, Winthrop University Hospital and Nassau County Medical center)
Assistant Clinical Professor Plastic Surgery, Cornell University Medical College(North Shore University Hospital, Manhasset and New York Presbyterian Hospital, New York, NY)
COURSES
Management Finger Tip Injuries:5/85, 10/86, 3/87
Acute Management Major Burns Injuries 09/86,12/86,03/87,08/87,11/87, 03/88
Management and Reconstruction Pressure Sores04/88
Management Mutilated Hand Injuries 03/89
CLINICAL CARE(75%)
Chief of the Division of Plastic Surgery, South Nassau Communities Hospital, Oceanside, New York
Attending, Plastic Surgery, South Nassau Communities Hospital, Oceanside, New York
Attending, Plastic Surgery, North Shore University Hospital, Manhasset, New York
Attending, Plastic Surgery, Winthrop University Hospital, Mineola, New York
Attending, Plastic Surgery, St. Francis Hospital, Roslyn, New York
Attending, Plastic Surgery, Franklin Hospital Medical Center, Valley Stream, New York
Attending, Plastic Surgery, Mercy Medical Center, Rockville Centre, New York
Attending, Plastic Surgery, Long Island Jewish Medical Center, New Hyde Park, New York
ADMINISTRATIVE (5%)
Operating Room Committee, South Nassau Communities Hospital, Oceanside, NY
Medical Records Committee, South Nassau Communities Hospital, Oceanside, NY
Emergency Room Committee, South Nassau Communities Hospital, Oceanside, NY
Surgical Quality Assurance Committee, South Nassau Communities Hospital, Oceanside, NY
Liposuction
Lower Body Lift
Post-Bariatric
Tummy Tuck
Body Contouring
Forehead Lift
Hair Transplantation
Lip Augmentation
Breast Augmentation
Breast Implants
Breast Lift
Breast Reduction
Male Breast Reduction
Nose Reshaping
Cheek Augmentation
Chin Augmentation
Ear Surgery
Eyelid Surgery
Facelift
Facial Implants
Chemical Peel Deep
Chemical Peel Light
Fat Injection
Injectables
Laser Hair Removal
Micropigmentation
Mircrodermabrasion
Skin Resurfacing