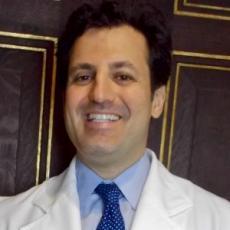 Norman M. Rowe, MD
50 East 69Th Street, New York,
Ny, 10021
United States
Phone: 212-628-7300
Fax: 212-988-0158
About Dr. Norman M. Rowe, MD
Dr. Norman M. Rowe is committed to giving his patients the best care possible. He and his staff do this by providing each person the individual attention that they need to help them make an informed decision.
Dr. Rowe uses his many years of training and experience to this end. Dr. Rowe is a fully trained plastic surgeon. During this time Dr. Rowe studied cosmetic surgery and the various techniques for the surgeries. He trained an additional year in microsurgery and breast reconstruction in order to pursue his passion in breast surgery. Dr. Rowe continues to write and lecture to his peers in the various areas of cosmetic surgery. Dr. Rowe uses this knowledge to determine which method will work best for each patient in order to obtain the best result possible.
Dr. Rowe's talented staff are attentive to their patients every need and provide pre and post procedure care with a gentle touch. All are well trained in the latest cosmetic techniques and provide a personal experience.
About Dr. Norman M. Rowe, MD
Dr. Rowe offers aesthetic and reconstructive procedures for the face, breast and body including:
Facelift
Browlift
Eyelid Surgery
Rhinoplasty
Ear Correction
Neck Lift
Facial Implants
Chin Augmentation
Lip Enhancement
Skin Cancer Reconstruction
Breast Augmentation
The Short Scar Technique
Breast Lift
Breast Reduction
Gynecomastia
Breast Reconstruction
Liposuction
Tummy Tuck
Arm Lift
Labiaplasty
Thigh Lift
Body Lifts
Mommy Makeovers
Acne Scar Removal
Dermabrasion
Vericose Vein Treatment
BOTOX?
JUVEDERM
Injectable Gel
Restylane?
Collagen
Skin Resurfacing
Microdermabrasion
Liposuction
Lower Body Lift
Post-Bariatric
Tummy Tuck
Body Contouring
Facial Implants
Forehead Lift
Hair Transplantation
Lip Augmentation
Breast Augmentation
Breast Implants
Breast Lift
Breast Reduction
Male Breast Reduction
Arm Lift
Nose Reshaping
Cheek Augmentation
Chin Augmentation
Ear Surgery
Eyelid Surgery
Facelift
Chemical Peel Deep
Chemical Peel Light
Fat Injection
Injectables
Laser Hair Removal
Micropigmentation
Mircrodermabrasion
Skin Resurfacing